Marijuana politics is hopping in New England, decrim goes into effect in Tampa, the DEA gets raked for wasting tens of millions on an anti-drug plane that never flew, Florida's governor signs an asset forfeiture reform bill, and more.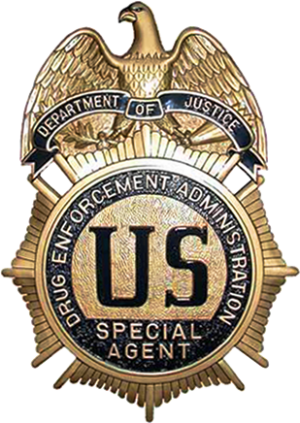 Marijuana Policy
Maine Marijuana DUID Bill Killed. The House voted unanimously and without debate Thursday to kill LD 1628, which would have set a standard of 5 nanograms of THC per milliliter of blood to prove a driver was impaired on marijuana. The smack down of the bill came after concerns were raised that there wasn't science to support the limit. The effort is now dead at least until next year.
Connecticut Hearing on Marijuana Legalization Set for Next Week. State Reps. Juan Candelaria (D-New Haven) and Toni Walker (D-New Haven) are hosting an information hearing on legalization next week. Candelaria is the lead sponsor of a legalization bill, House Bill 5209. The session is set for next Tuesday afternoon at the Legislative Office Building in Hartford.
Vermont House Hears Testimony on Legalization Bill. More than 50 people testified about Senate Bill 241 at a hearing at the statehouse Thursday night. The marijuana legalization bill has already passed the Senate and has the support of Gov. Peter Shumlin (D). The first House committee vote on the bill is expected next week. If the bill passes, Vermont will be the first state to have legalized marijuana through the legislative process.
Vermont Libertarian Party Calls for Legalization Bill to Include Home Cultivation. The party says "the absence of a home growing provision will limit the bill's chances to decrease the black market" and that "legalization of marijuana is NOT all about tax revenue." The party also says that legal home cultivation "will allow Vermonters to develop their cannabis cultivation skills to support an artisan cannabis industry." The legalization bill originally contained a provision for allowing up gardens of up to 100 square feet per household, but that was stripped out after powerful politicos objected.
Decrim Goes Into Effect in Tampa, Volusia County. Marijuana decriminalization ordinances approved by governing bodies in Tampa and Volusia County, Florida, earlier this year are now in effect. In Tampa, people caught with 20 grams or less will face only a $75 ticket; in Volusia County, it's 20 grams and a $100 fine.
Asset Forfeiture
Florida Governor Signs Asset Forfeiture Reform Bill. Gov. Rick Scott (R) Friday signed into law a bill designed to reform civil asset forfeiture in the state. The bill, Senate Bill 1044, had been approved unanimously by both houses. It will require the seizing agency to make a "probable cause" determination that there is "proof beyond a reasonable doubt" that the seized goods were used in a crime.
Tennessee House Approves Civil Asset Forfeiture Reporting Bill. The House unanimously approved House Bill 2176, which will require annual reporting on law enforcement agency property seizures. The Senate is expected to vote on the measure in coming day.
Law Enforcement
DEA Spent $86 Million for Anti-Drug Plane It Never Used. The DEA procured the plane seven years ago to fly surveillance and counter-narcotics missions in Afghanistan and spent $86 million to upgrade it with surveillance capabilities -- four times the initial estimated cost -- but the plane has never left the ground and will likely never fly in Asia, the Justice Department's inspector general said in a scathing report. "Our findings raise serious questions as to whether the DEA was able to meet the operational needs for which its presence was requested in Afghanistan," the review said. The plane could be ready to fly next year, but the DEA pulled out of Afghanistan last year.
Sentencing
Petitioners Urge Senate Leader Mitch McConnell to Allow Vote on Sentencing Bill. Sentencing refom activists handed in more than 30,000 petitions to Senate Majority Leader Mitch McConnell (R-KY) Tuesday demanding that he allow the Senate to vote on the Sentencing Reform and Corrections Act (Senate Bill 2123). The bill would reduce mandatory minimum sentences for some drug offenses and give judges greater discretion to sentence below the guidelines.
International
IDPC Reviews What Was and Wasn't Gained at the CND. The International Drug Policy Consortium last year elaborated five main "asks" it was seeking at the looming UN General Assembly Special Session (UNGASS) on Drugs, and now, in the wake of the Commission on Narcotic Drugs (CND) meeting in Vienna last month, produced a sort of scoresheet on the progress made. It's a worthy read.