Last week's reservation raid in California reverberates, dispensaries move a step closer in Maryland, a medical marijuana bill advances in South Carolina, and more.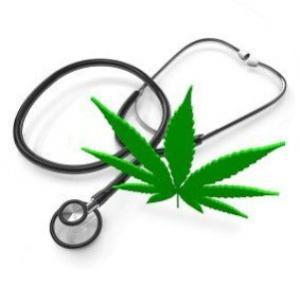 California
Last Friday, the Pinoleville Pomo Nation responded to a raid on its collective grow operation. The tribe said Mendocino County Sheriff Tom Allman "overstepped his authority, violated tribal sovereignty, and acted outside of his legal jurisdiction" in the raid last Tuesday, in which deputies "seized and destroyed property that belonged to the tribe's cannabis collective." Allman argued that the operation was illegal because it was for profit, but the tribe says it will "seek all legal remedies against the Mendocino County Sheriff's Office" for damages from the raid.
Maryland
Last Thursday, the attorney general's office clarified that counties cannot ban dispensaries. Faced with an effort by Anne Arundel County Executive Steve Schuh to ban medical marijuana facilities in the county, the office of the attorney general issued a non-binding legal opinion saying that while state law allows counties to decide where such facilities may locate, it does not allow them to ban them.
On Monday, the state began taking applications for medical marijuana businesses. The Maryland Medical Cannabis Commission is accepting applications for state licenses for growers, processors, and dispensaries. The commission will issue 15 licenses for growers, up to 92 for dispensaries, and an unlimited number for processors. The deadline for applications is November 6, and dispensaries could be stocked and open by next fall. Click on the commission link for more details.
Minnesota
Last Friday, lawmakers and regulators got an earful from patients at a hearing. The task force overseeing the state's medical marijuana program heard from patients and providers at a hearing last Friday, with complaints about high prices and logistical problems getting lots of attention. Click on the link for more details.
South Carolina
Last Thursday, a medical marijuana bill won a Senate panel vote. A Senate Medical Affairs Subcommittee today approved Senate Bill 672 a full-fledged medical marijuana bill. The vote was unanimous. The bill will head to the full committee early next year. The state approved a CBD cannabis oil bill last year.
Oregon
Beginning Thursday, some dispensaries will start selling to non-medical users. More than half of the state's 345 medical marijuana dispensaries have told the Health Authority they plan to sell recreational marijuana starting Thursday, October 1. Recreational marijuana has been legal in the state since July 1, but recreational pot shops won't be open until next year, so the state is allowing dispensaries to fill the void.
[For extensive information about the medical marijuana debate, presented in a neutral format, visit MedicalMarijuana.ProCon.org.]