An increasing majority supports marijuana legalization in Vermont, a second Wisconsin Indian tribe moves toward allowing marijuana, a major national drugstore chain makes naloxone available over the counter, and more.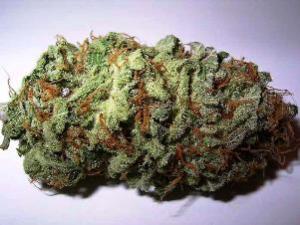 Marijuana Policy
New Vermont Poll Has Support for Legalization at 56%. A new Castleton Polling Institute survey has majority support for legalization, and it's up two points from the same poll earlier this year. The poll comes as state lawmakers prepare an effort to become the first state to legalize marijuana through the legislative process. Click on the poll link for more details and demographic and methodological information.
Washington State Merger of Medical Marijuana Into Legal Sales System Advances. The state is folding medical marijuana into the legal marijuana system, and the state Liquor and Cannabis Control Board announced Wednesday it will accept applications for new retail stores for the first time since 2013 beginning on October 12. Existing, non-licensed dispensaries will have a chance to apply for sales licenses; those without a sales license will have to shut down by next July.
Second Wisconsin Tribe Moves to Okay Marijuana on the Rez. The Ho-Chunk Nation tribal council voted over the weekend to end a policy that made marijuana use and sale on tribal lands illegal. The Ho-Chunks say that is just the first step on a path toward possible marijuana sales on tribal lands. Last month, the Menominee Nation also endorsed the possible legalization of weed.
Medical Marijuana
Maryland Attorney General's Office Clarifies That Counties Cannot Ban Dispensaries. Faced with an effort by Anne Arundel County Executive Steve Schuh to ban medical marijuana facilities in the county, the office of the attorney general has issued a non-binding legal opinion saying that while state law allows counties to decide where such facilities may locate, it does not allow them to ban them.
South Carolina Medical Marijuana Bill Wins Senate Panel Vote. A Senate Medical Affairs Subcommittee today approved Senate Bill 672, a full-fledged medical marijuana bill. The vote was unanimous. The bill will head to the full committee early next year. The state approved a CBD cannabis oil bill last year.
Harm Reduction
CVS Will Make Overdose Reversal Drug Available Without Prescription in 12 More States. The CVS pharmacy chain announced Wednesday that it will make available without prescription the anti-overdose drug naloxone (Narcan) to opiate users, friends, and family members. "Over 44,000 people die from accidental drug overdoses every year in the United States and most of those deaths are from opioids, including controlled substance pain medication and illegal drugs such as heroin," Tom Davis, vice president of pharmacy professional practices at CVS, said in a statement. "Naloxone is a safe and effective antidote to opioid overdoses and by providing access to this medication in our pharmacies without a prescription in more states, we can help save lives." Wednesday's announcement will affect CVS pharmacies in Arkansas, California, Minnesota, Mississippi, Montana, New Jersey, North Dakota, Pennsylvania, South Carolina, Tennessee, Utah and Wisconsin. The chain already provides the drug without prescription in Massachusetts and Rhode Island.
International
Pakistan Targets Marijuana Cultivators in Bid to Assert Control, Fight Extremists. Peasant marijuana cultivators in the country's wild and remote Northwest territories are being squeezed by a military and paramilitary effort to exert effective control over the area and stamp out extremism. The authorities view the marijuana trade as a source of financing for the radicals, but it's also a lifeline for impoverished locals. Click on the link for an extensive report.