New polls show majority support for legalization in Michigan and overwhelming support for having the feds butt out in South Carolina, efforts to get a medical marijuana regulation bill passed in California are still alive, Ecuador's president wants to toughen sentences for small-time dealers, and more.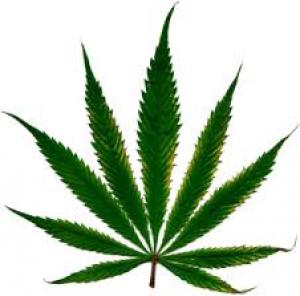 Marijuana Policy
Michigan Poll Has Support for Legalization at 56%. A new Public Sector Consulting/Denno Research/Michigan Public radio poll has support for legalization at 56.7%. Support was split between those who wanted only limited commercial production (21.2%), those who wanted to allow home growing (26.7%), and those who wanted to leave it to local governments (7.8%). The poll comes as several ballot initiatives are being developed.
South Carolina Poll Finds Voters Want Feds to Butt Out on Marijuana Policy. A survey commissioned by Marijuana Majority had 65% of respondents agreeing that "states should be able to carry out their own marijuana laws without federal interference, with only 16% agreeing that "the federal government should arrest and prosecute people who are following state marijuana laws."
Medical Marijuana
California Medical Marijuana Regulation Going Down to the Wire. The clock is ticking on the state's legislature, and Wednesday, officials from organized labor, local government, and law enforcement sent a letter to legislative leaders voicing concern about the legislature's inability to get a regulation bill done. "We note, respectfully, that there are no significant policy differences between the two houses of the Legislature on this issue, based on the latest versions of the language that each have produced and made available for distribution," states the letter from the UFCW Western States Council, League of California Cities, and state Teamsters and police chiefs organizations. "The existing differences between the houses on this issue therefore appear to reside elsewhere." One issue appears to be who gets to take credit for passing a regulation bill. More at the link.
New Jersey Appeals Court Rules Smell of Marijuana Is Still Enough for a Warrantless Search. Even though medical marijuana is legal in the state, an appeals court ruled Tuesday that the smell of marijuana can still be used by police as grounds for a warrantless search. The ruling came in the case of a man arrested after a vehicle stop in which the officer used the smell of marijuana to justify searching the vehicle.
Drug Policy
California Legislature Passes Pretrial Diversion Bill to Protect Immigrants. The Assembly Wednesday gave final approval to Assembly Bill 1351, which would prevent deportation and loss of public benefits for minor drug law violations by diverting offenders out of the criminal justice system before adjudication of their cases. The bill now goes to the desk of Gov. Jerry Brown (D).
International
Ecuador to Toughen Penalties for "Microtraffickers." In something of a policy reverse, President Rafael Correa has launched an effort to increase penalties for small-time drug dealers. His proposal would modify the country's drug sentencing scheme, which had effectively decriminalized the possession of up to a gram of heroin or 50 grams of cocaine. Correa introduced the sentencing reforms earlier in his term, but now says they amount to "impunity" for "microtraffickers."