A California federal judge has told the Justice Department to butt out of state-legal marijuana businesses in a case involving the Marin Alliance for Medical Marijuana, the Brookings Institution has a new report on the feds stifling research, ASA has a new report on the beneficial impacts of dispensaries, and more.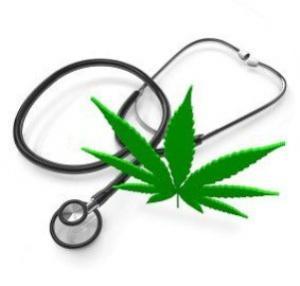 National
Last Thursday, ASA released a report on the impact of dispensaries on communities. Americans for Safe Access released a report, Where Will Patients Obtain Their Medicine?, that shows dispensaries do not bring elevated crime rates or other social ills, but do bring economic opportunity and provide access to medicine for patients. "The research shows that well-regulated dispensaries are responsible neighbors and valued members of the community," said Steph Sherer, ASA's executive director. "They bring jobs and increased economic activity while providing patients suffering from serious illnesses with an essential physician-recommended medicine. Creating equitable rules for medical cannabis access is a win-win scenario for everyone in a community."
On Tuesday, a Brookings Institution report accused the federal government of stifling medical marijuana research. Researchers at the liberal think-tank called on the federal government to eliminate obstacles to medical marijuana research in a strongly-worded report today. "The federal government is stifling medical research in a rapidly transforming area of public policy that has consequences for public health and public safety," the report, authored by John Hudak and Grace Wallack, says. "Statutory, regulatory, bureaucratic, and cultural barriers have paralyzed science and threatened the integrity of research freedom in this area." For a start, marijuana should be moved to Schedule II, they said.
California
On Monday, a federal judge ruled that the feds can't shut down state-legal marijuana businesses. US District Court Judge Charles Breyer ruled that the Justice Department is barred from prosecuting with marijuana operations that are in compliance with state laws. Breyer cited recent votes in Congress to prohibit such actions. The move came in the case of the Marin Alliance for Medical Marijuana, which had been ordered closed by a permanent injunction in 2012. Attorneys for the alliance successfully argued that the congressional moves invalidated the injunction, and Breyer agreed. "The plain reading of [Congress's amendment] forbids the Department of Justice from enforcing this injunction against MAMM to the extent that MAMM operates in compliance with California law," Breyer wrote. "To the Court's recollection," Breyer added, "the Government has yet to allege or even suggest that MAMM was at any time operating in violation of state law."
Kansas
Over the weekend, the Silver Haired Legislature renewed its push for medical marijuana. The Silver Haired Legislature, which advocates for senior citizens, is again calling on the legislature to pass medical marijuana. At a meeting earlier this month in Topeka, the group adopted three proposed bills it will push to see passed in the next term. Click on the link for more details.
New Jersey
Last Wednesday, the state got its fifth dispensary. The state Health Department said then it had issued its final permit for Breakwater Treatment and Wellness, a dispensary in Cranston.
New York
Last Thursday, the Seneca Nation was moving toward allowing medical marijuana. The Seneca Nation of Indians is preparing to vote early next month on whether to authorize the National Council to start drafting laws and regulations to govern medical marijuana. The vote would be only a first step toward the tribe getting in the medical marijuana business. The Justice Department opened the door for tribes to get involved in pot operations with a memo last fall.
[For extensive information about the medical marijuana debate, presented in a neutral format, visit MedicalMarijuana.ProCon.org.]