The trend toward supporting marijuana legalization is becoming ever more apparent, asset forfeiture reforms become law in Michigan, but get attacked by law enforcement in Tennessee, harm reductionists call on the UN to officially release a drug decriminalization document, and more.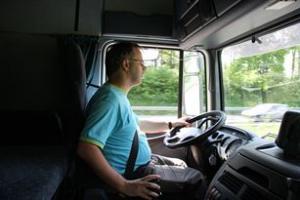 Marijuana Policy
New Gallup Poll Has Support for Marijuana Legalization at 58%. A new Gallup poll released today has 58% saying marijuana should be legal in the US. That ties the 58% reported by Gallup two years ago after support declined to 51% last year.The 58% figure is the highest ever recorded in a Gallup poll, and is consistent with majority support for marijuana legalization reported in other state and national polls in recent months. Gallup says that figure is likely to continue to increase, thanks both to younger residents being more likely to support legalization and the dying off of older Americans, who are more likely to oppose legalization. Click on the title link for our Chronicle news brief on the poll.
Asset Forfeiture
Michigan Governor Signs Asset Forfeiture Reform Package. Gov. Rick Snyder (R) Tuesday signed into law a seven-bill package aimed at beginning to rein in asset forfeiture abuses in the state. The bills don't end civil asset forfeiture, but increase the burden of proof required to seize and keep confiscated property and require law enforcement agencies to file annual reports documenting their seizure activities.
Tennessee Cops Lobby Against Asset Forfeiture Reform. Law enforcement officials Monday lobbied lawmakers to not adopt asset forfeiture reforms in the Volunteer State. Shelby County Prosecutor Steve Jones, said seizing assets to fund policing activities was "government at its best" and warned that changing the law would result in more crime. He wasn't the only one. Click on the link for more.
Drug Testing
Unions Fight Truck Driver Hair Drug Testing. The AFL-CIO's Transportation Trades Department is trying to stop a proposal that would allow hair drug testing for truck drivers. The proposal is included in a highway bill that passed the Senate in July. The union has no problem with urine testing, which has been in place since 1991, but says that hair testing is untested. "[Health and Human Services] has not approved hair specimen for use in drug tests, and no HHS-issued technical standards for hair testing exist -- and for good reason. Hair testing is not ready for primetime," the union said. The union argues that hair testing could cause positive test results from environmental exposure -- not just personal drug use.
West Virginia Lawmakers Continue to Ponder Welfare Drug Testing. Even though efforts to push through welfare drug testing have failed in the past, legislators Monday were back at it. At a hearing, state health officials told lawmakers fewer than 220 of 2,700 adults enrolled in the food stamp program were likely to use illegal drugs. The committee will continue to study the issue through the year, members said.
International
International Harm Reduction Conference Delegates Call on UN to Officially Release Leaked Drug Decriminalization Paper. More than 500 delegates at the International Harm Reduction Conference in Kuala Lumpur called on the UN Office on Drugs and Crime (UNODC) today to officially release a document proposing drug decriminalization. The paper had been leaked by Sir Richard Branson, prompting UNODC to say the paper was "not a final document." "The overwhelming support from our delegates today for the UNODC's drug decriminalization recommendations should embolden them to show brave leadership on this issue, and publish the document in its current form," said Rick Lines, head of the International Harm Reduction Association, which organized the conference.