No pot tourism district for Portland, at least for now; New Jersey gets a fifth dispensary, Croatia legalizes medical marijuana, Afghan opium production fell by nearly half last year, and more.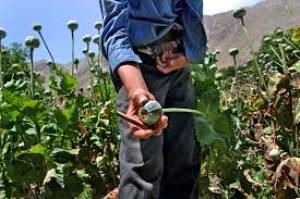 Marijuana Policy
Portland City Council Rejects Marijuana "Green Light District." The city council has rejected a proposal to create a concentration of marijuana businesses in a downtown "Green Light District" as a bid to attract cannabis tourists and to keep shops out of residential areas. The city currently requires a 1,000-foot buffer between pot shops, and the failed move would have lifted that requirement. Mayor Charlie Hales said the measure could be brought up again later.
Medical Marijuana
New Jersey Gets Fifth Dispensary Today. The state Health Department said Wednesday it had issued its final permit for Breakwater Treatment and Wellness, a dispensary in Cranston. It opened today.
Asset Forfeiture
Michigan Appeals Court Throws Out Car Seizure for $20 Worth of Weed. The state Court of Appeals has overturned a lower court decision saying that police in Westland were justified in seizing a woman's vehicle after she was busted with a gram of weed while doing pizza deliveries -- but not because the seizure was on outrage on its face. Instead the court held that because the marijuana was an unanticipated tip from a customer, the car should not have been seized because she hadn't used it with the intent of purchasing drugs. Click on the link for more.
International
UNODC Reports Big Drop in Afghan Opium Production. The UN Office on Drugs and Crime reported Wednesday that Afghan opium production last year declined by nearly half (48%), from 6,400 metric tons to 3,300 metric tons. The decline is the first after years of steady increases in poppy cultivation, and UNODC said it resulted from better cooperation between police and Afghan policymakers, a smaller area under cultivation, and lower yields.
Peru's Air Force Accused of Turning Blind Eye to Cocaine Flights. The Peruvian defense minister announced Wednesday that he would investigate allegations of corruption in the military after the Associated Press reported days earlier that cocaine flights were taking off unimpeded in an "air bridge" to Bolivia that moves a ton of cocaine a day. The air bridge is from the VRAEM -- the Valleys of the Apurimac, Ene and Mantaro Rivers -- in south-central Peru, now the country's leading coca and cocaine producing area. The Peruvian government in August approved shooting down suspected drug planes.
Croatia Approves Medical Marijuana. The Croatian government has approved the use of medical marijuana for people suffering from multiple sclerosis, cancer, epilepsy, and AIDS. The marijuana will be distributed through pharmaceutical companies, and patients will be limited to 0.75 grams of pure THC per month. Home cultivation will not be allowed.