Attorney General Loretta Lynch is following the same path on marijuana states as her predecessor, the big California legalization initiative rolls out, Uruguay grants licenses to grow commercial marijuana, there will be no cannabis sales in Berlin (at least for now), and more.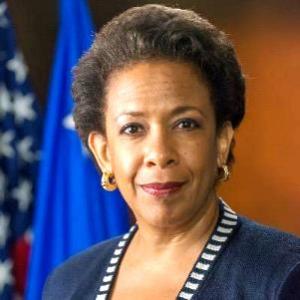 Marijuana Policy
Attorney General Lynch Reaffirms Obama Administration's Approach to Marijuana States. The new attorney general has made clear she is not going off the reservation when it comes to marijuana policy. Former Attorney General Holder crafted the administration's largely hands-off approach, and Lynch has now said she will follow that path. "I think states have to make these decisions on their own," she said in an interview with NBC. "They listen to their citizens and they take actions. What we have said, and what we continue to say is that states have to also have a system designed to, number one, mitigate violence associated with their marijuana industries. And number two, and perhaps most importantly, keep young people, children away from the products."
ReformCA Rolls Out Its California Legalization Initiative. The California Coalition for Cannabis Policy Reform, also known as ReformCA, has filed a draft marijuana legalization initiative with state officials, the group announced Sunday. The long-anticipated move means the campaign best-placed to bring legalization to the Golden State can finally get underway.The Control, Regulate and Tax Cannabis Act of 2016 would allow people 21 and over to possess and cultivate limited amounts of marijuana and it would set up legal marijuana commerce overseen by a pair of new state agencies, the California Cannabis Commission and the Office of Cannabis Regulatory Affairs. Click on the title link to read our feature story.
Oregon Dispensaries Rake in the Bucks from Recreational Sales. Dispensaries, which were allowed to start selling marijuana to any adults October 1, are reporting "gangbuster" business during their opening weekend. One Southeast Portland dispensary reported 600 customers a day, compared to the 30 a day it had been seeing for medical marijuana. A Bend dispensary reported $55,000 in sales on opening day, and a Northeast Portland dispensary was staying open 24-hours-a-day to meet demand.
Medical Marijuana
Illinois' First Medical Marijuana Crop is Coming In. Shine on, harvest moon. The state's medical marijuana cultivation centers spent the weekend harvesting their first legal crop, and some are already preparing their first shipments to patients. The state has had a medical marijuana law in effect since January 2014, but only now is the medicine about to get to patients.
Ohio Attorney General Again Rejects Medical Marijuana Initiative Summary. For the second time, Attorney General Mike DeWine has rejected the summary language for a proposed medical marijuana initiative from Ohio Medical Cannabis Care LLC. DeWine pointed to six defects in the language. The group can resubmit its language once it has addressed them. Click on the link for details on the defects.
Three of Kettle Falls Five Sentenced to Federal Prison. The Kettle Falls Five were a family group of medical marijuana patients pursued by federal prosecutors even though both medical and recreational marijuana are legal in Washington. Last Friday, two were sentenced to a year and a day in federal prison, while a third was sentenced to 33 month. Family patriarch Larry Harvey was also prosecuted, but has died, and a fifth member has already pleaded guilty and been sentenced to 16 months. The three sentenced last Friday are still free while their convictions are being appealed.
Heroin and Prescription Opiates
Massachusetts Senate Passes Bill Aimed at Opiate Abuse. The measure, Senate Bill 2020, is focused on prevention and intervention to curb opiate use. It has provisions regarding pain management, expanded manufacturer drug take-back programs, and insurance changes to make it easier to get coverage for drug treatment. The bill now goes to the House.
Sentencing
A-List Celebs Get Behind Sentencing Reforms, Prison Population Reductions. Amy Schumer, Steph Curry, Ed Norton, Jesse Williams, Chris Pine, Russell Simmons, and Piper Kerman are among 90+ celebrities calling for reform to our criminal justice system. The stars are joining the campaign led by #cut50, a bipartisan effort to reduce our incarcerated population by 50 percent over the next 10 years. The celebrity push comes on the heels of a historic deal on criminal justice reform last week. The bill, spearheaded by Judiciary Committee Chairman Chuck Grassley (R-IA), will involve reductions in mandatory minimum sentences for drug offenses, an expansion of the federal "safety valve" (which allows judges to use their discretion to sentence people below statutory mandatory minimums), and will expand reentry programming and early release. Click on the link for more.
International
No Cannabis Cafes for Berlin. Plans for Germany's first legal marijuana sales businesses have gone up in smoke after federal regulators rejected plans by Berlin's Kreuzberg-Friedrichschain district to allow them. The Federal Institute on Pharmaceuticals put the kibosh on the plan, but this isn't the end of it. Similar moves are afoot in Hamburg, Bremen, Munster, and Dusseldorf, and Kruezberg-Friedrichschain says it isn't giving up, either.
Uruguay Awards Commercial Marijuana Cultivation Permits. Marijuana should be available for sale at pharmacies in about eight months after Uruguay has now selected two companies to grow it for the country's legal market. It will go for about $1.20 per joint.