There are signs of dissension around the ReformCA legalization initiative, Oklahoma medical marijuana supporters are searching for signatures, a federal bill to require police to report lethal force incidents is introduced, and more.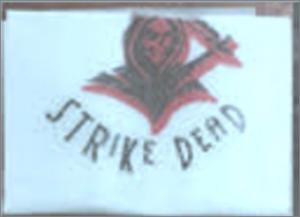 Marijuana Policy
Last Minute Uncertainties for California's ReformCA Initiative. There are signs the unified front behind the pending ReformCA legalization initiative isn't as unified as was thought. The LA Weekly is reporting that one of its key backers, the Drug Policy Alliance, might go its own way. "We want to have a plan B option that's ready to go in case [another] initiative doesn't represent and uphold the values and principles," said Lynne Lyman, the DPA's California director. "We're most concerned about a case where it doesn't move forward." DPA, NORML, and the Marijuana Policy Project had been listed on the ReformCA website as supporters; now they're not. MPP has confirmed that it asked for its name to be removed. But Dale Gieringer, a spokesman for ReformCA, downplayed the situation. "It's not that chaotic. It will all be clear in a few days. It's about last-minute negotiation."
Medical Marijuana
Oklahoma Initiative Signature Gathering Goes Forward. The Green the Vote medical marijuana initiative campaign was doing signature gathering in Ardmore Thursday. The group has 90 days to gather 130,000 valid voter signatures to qualify for the November 2016 ballot.
Heroin and Prescription Opiates
Florida Heroin Deaths at All-Time High. Heroin was detected in 447 fatalities last year, according to state medical examiners. That's more than double the 199 people who died with heroin in their bodies in 2013. Fentanyl was also surging; there were 538 deaths of people who had the powerful prescription opioid in their systems, nearly double the 292 from the previous year. While heroin deaths were at record levels, more than twice as many (978) people died with oxycodone in their systems. There were 8,587 fatal drug overdoses reported in Florida last year; many of them included multiple substances.
Drug Policy
New Hampshire GOP Lawmakers Want Online Drug Dealer Registry. Three GOP lawmakers have presented slightly different bills that would create an online drug dealer registry similar to sex offender registries, but advocacy groups said such a move is unfair and unnecessary. "It's a stupid, gratuitous and entirely unnecessary proposal," said Ethan Nadelmann, executive director of the Drug Policy Alliance. ''It reminds me of the sort of foolish rhetoric and foolish laws that flowed from back at the height of the drug war." Click on the title link for more detail.
Law Enforcement
Federal Bill Requiring Police to Report Use of Lethal Force Filed. Sen. Tim Scott (R-SC) Thursday filed S. 2112, "a bill to require law enforcement agencies to report the use of lethal force, and for other purposes."