Another week, another sticky-fingered cop, another cop protecting dealers, and another jailer smuggling dope. Let's get to it: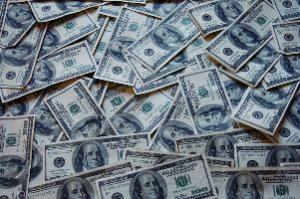 In Johnstown, Pennsylvania,
a former drug task force investigator was arrested last Tuesday
on charges he tipped off a subject of interest in a heroin investigation about a looming investigation. Justin Arcurio had been fired in July after prosecutors learned he'd told a heroin trafficker that an investigation was forthcoming, and he is now charged with hindering apprehension or prosecution. He's out on $10,000 bond pending a December court date.
In Covington, Georgia, a Covington police officer was arrested last Wednesday on charges he stole a motorcycle that had been seized in a 2011 drug bust. Alex Laudermilk, who has now been fired, went down after an anonymous tipster reported that he was in possession of the bike, which had been seized by the DeKalb County Police Department. Laudermilk was working for that agency at the time the bike was seized.
In Lafayette, Louisiana, a Lafayette sheriff's deputy was arrested last Thursday after investigators found he was smuggling drugs into the jail. Deputy Tyler Bonnet is charged with malfeasance in office, distribution of Schedule I narcotics, and taking contraband to or from a prison. At last report, he was in jail at his place of employment, trying to make a $25,000 bond.