Philly's dirty narcs escape criminal convictions, a Georgia cop is in trouble for stealing dope from the evidence room, and a San Francisco cop heads to prison for ripping off drug dealers and supplying dope to snitches. Let's get to it: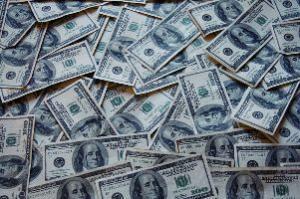 On May 14,
six former Philadelphia narcotics officers were found not guilty
in a major federal police drug corruption case. Although prosecutors could not win convictions, the case has prompted scores of convictions to be overturned and prosecutions dropped amid allegations that the dope squad beat suspects, perjured themselves to win convictions, and stole more than $400,000 in drug money. The jury deliberated for more than a week before returning with "not guilty" verdicts. The former cops cleared are squad leader Thomas Liciardello, Brian Reynolds, Perry Betts, Michael Spicer, Linwood Norman and John Speiser.
In Darien, Georgia, a former Darien police officer was indicted Tuesday on charges he stole drugs from the evidence room. Nicholaus Odell Roundtree is charged with single counts of theft by conversion and violating his oath of office. He is accused of stealing more than $1,500 worth of drugs for his own use. He is now out on bail.
In San Francisco, a former San Francisco police officer was sentenced Tuesday to a year in federal prison for his role in a conspiracy to steal money and property from alleged drug dealers and provide illegal drugs to informants. Reynaldo Vargas, 46, admitted that he and two other SFPD officers repeatedly stole money and property during arrests and searches and that the officers kept the items for themselves and gave drugs to informants. Vargas pleaded guilty to conspiracy to distribute controlled substances, distribution of marijuana, conspiracy to commit theft concerning a federal funded program, and theft concerning a federally funded program. His two partners have already gone to prison.