California localities continue to wrestle with medical marijuana, Illinois' nascent program gets an extension, another South Dakota initiative could be coming, Seattle plans to shut down dozens of dispensaries, and more.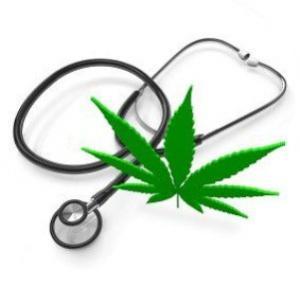 California
Last Tuesday, Marin County supervisors began working on a restrictive medical marijuana ordinance. The ordinance envisions up to three nonprofit dispensaries in unincorporated areas of the county, but critics said it would create so much red tape that it would be difficult to comply with its provisions.
Last Wednesday, the State Supreme Court rejected an appeal from Yuba County patients challenging the county's new marijuana cultivation ordinance and especially its urgency provision. That provision effectively stopped opponents' ability to circulate petitions for a voter referendum. Other legal challenges to the ordinance are still pending.
On Tuesday, a successful Santa Cruz County referendum blocked a supervisors' ban on commercial medical marijuana grows. The supes had voted last month to enact the ban, but opponents managed to gather enough signatures in just three weeks to qualify an initiative for the ballot, thus putting the ban on hold until the vote.
Illinois
Last Thursday, the Senate approved an extension of the medical marijuana program. The state Senate voted 33-16 to approve House Bill 3299, which would extend the program by two more years. The measure has already passed the House and is headed for the desk of Gov. Bruce Rauner (R), but it's unclear if he will sign it. He has said he didn't think the program should be extended until it's been fully evaluated -- but it hasn't even really started.
Nebraska
Last Thursday, the legislature approved a CBD cannabis oil study bill. The state Senate gave final approval to Legislative Bill 390, under which the University of Nebraska Medical Center would study the effectiveness of CBD in treating epileptic seizures. Gov. Pete Ricketts (R) now has five days to act on it.
On Wednesday, a CBD cannabis oil bill was pronounced dead. A bill that would have allowed the limited use of CBD cannabis oil has died. LB 643, filed by state Sen. Tommy Garrett (R-Bellevue), did not have enough support to advance, Garrett said. He said he would bring it back next year.
Pennsylvania
On Monday, it looked like the medical marijuana bill had been blocked in the House. A medical marijuana bill, Senate Bill 3, has passed the Senate, but appears to be bottled up in the House after being assigned to the Health Committee, which is headed by medical marijuana foe Rep. Matt Baker (R-Tioga County). He told local media last week he didn't see the bill moving any time soon. Bill supporters are exploring their options, including moving the bill to a different committee, adding it as an amendment to other legislation, and including it in a budget measure.
South Dakota
On Wednesday, word came that a medical marijuana initiative is in the works. Maybe the third time will be the charm. An activist from Emery has submitted initiative language to the state Attorney General's office. If approved, petitioners would have to gather 13,871 valid voter signatures by November 8 to qualify for the 2016 ballot. South Dakota voted down previous efforts in 2006 and 2010.
Washington
Last Thursday, the state Supreme Court uphold local collective garden bans. The high court ruled 8-1 that the city of Kent can ban medical marijuana collective gardens. The decision upheld lower court rulings allowing cities to impose bans via zoning regulations. The case was Cannabis Action Council v. City of Kent.
On Tuesday, Seattle's mayor said he planned to shutter dozens of dispensaries. Mayor Ed Murray said Tuesday he plans to require special business licenses for marijuana shops and that dispensaries in operation before January 1, 2013, will get priority in licensing. But of the city's 99 dispensaries, 54 either opened after that date or are operating without a license, and the mayor's office says they need to shut down.
[For extensive information about the medical marijuana debate, presented in a neutral format, visit MedicalMarijuana.ProCon.org.]