Louisiana may be about to reform its harsh marijuana laws, but not Kansas; a Nebraska CBD cannabis oil bill dies, a Michigan legalization initiative goes back to the drawing board, the Germans and the Israelis grapple with marijuana policy, and more.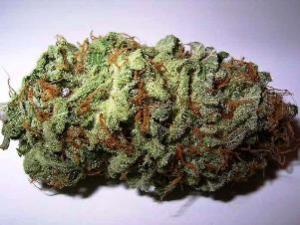 Marijuana Policy
Michigan Legalization Initiative Goes Back to Drawing Board. The Michigan Cannabis Coalition has withdrawn its legalization initiative petition from consideration by the Board of State Canvassers. The group said it will resubmit new language later. The coalition is one of three separate groups pursuing legalization initiatives in the state.
Kansas Marijuana Reforms Dead for This Year. Legislation that would have decreased penalties for marijuana possession, led to a study of industrial hemp, and allowed for the use of CBD cannabis oil to treat seizures is going nowhere this year, Senate Majority Leader Terry Bruce (R) said Tuesday. He said the Senate will instead try to separate out the different provisions next year and discuss them individually.
Louisiana Edging Closer to Marijuana Reforms. The state with the harshest pot laws in the country may actually change them this year. Senate Bill 241, sponsored by Sen. J.P. Morrell (D-New Orleans) passed the Senate Monday, while a similar measure, House Bill 149, from Rep. Austin Badon (D-New Orleans) won a Senate committee vote Tuesday. Both bills would reduce possession penalties, but Morrell's bill is stronger. Badon's bill has already passed the House, but now has to be voted on again because it was amended in the Senate to be identical to Morrell's bill. Morrell's bill now heads to the House; Badon's bill awaits a Senate floor vote.
Medical Marijuana
Nebraska CBD Cannabis Oil Bill Dies. A bill that would have allowed the limited use of CBD cannabis oil has died. LB 643, filed by state Sen. Tommy Garrett (R-Bellevue), did not have enough support to advance, Garrett said. He said he would bring it back next year.
South Dakota Medical Marijuana Initiative Could Be Coming. Maybe the third time will be the charm. An activist from Emery has submitted initiative language to the state Attorney General's office. If approved, petitioners would have to gather 13,871 valid voter signatures by November 8 to qualify for the 2016 ballot. South Dakota voted down previous efforts in 2006 and 2010.
Seattle to Shutter Dozens of Dispensaries. Mayor Ed Murray said Tuesday he plans to require special business licenses for marijuana shops and that dispensaries in operation before January 1, 2013, will get priority in licensing. But of the city's 99 dispensaries, 54 either opened after that date or are operating without a license, and the mayor's office says they need to shut down.
International
German Marijuana Reform Debate Energized. A conservative lawmaker who joined with the Green Party to sponsor a marijuana legalization bill has energized the long-running debate over pot policy in the country. Christian Democratic Union lawmaker Joachim Pfieffer said "the current restrictive policy failed" and it is time to tax and regulate the country's most popular illicit drug. Click on the link for lots more detail.
Israel Police Commissioner Convenes Team to Review Marijuana Policies. Police Commissioner Yohanan Danino has convened a team to look at possible changes to the way Israeli police deal with marijuana users. Danino said the time had come to reexamine its traditional approach to pot possession -- which is to arrest people for it. But he's getting pushback from the Israeli Anti-Drug Authority, which says it and the Justice Ministry -- not the police -- are the relevant authorities. Click on the link for more details.