Lots of marijuana policy at the statehouse today, a Texas CBD cannabis oil bill moves, Montana's governor signs asset forfeiture reform into law, Vermont heads in the opposite direction on asset forfeiture, and more.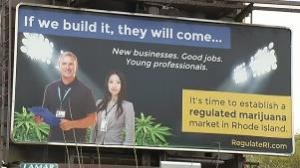 Marijuana Policy
Arizona Attorney General Says Elected Officials Can Campaign Against Legalization. Attorney General Mark Brnovich (R) says elected officials can engage in "public education campaigns" against looming marijuana legalization initiatives as long as they don't go as far as telling voters not to vote for them. That's an idiosyncratic interpretation of the state's electioneering laws, and the Marijuana Policy Project, which is backing an initiative there, is threatening to sue.
Iowa Senate Approves Marijuana Bill With Multiple Provisions. The Senate voted Tuesday to approve a bill originally designed to go after synthetic drugs, but which was amended to lessen penalties for possession of five grams or less and to reclassify marijuana from Class I to Class 2. The bill, House File 567, already passed the House, but has to go back for members to vote on the changes made in the Senate.
Louisiana Bill to Lessen Marijuana Penalties Moves. A bill that would decrease maximum sentences for repeat marijuana possession offenders was approved by the House Administration of Criminal Justice Committee today. House Bill 149, from Rep. Austin Badon (D-New Orleans) would make a second offense punishable by only two years in prison instead of five and a third offense punishable by only five years instead of 20. Passage of the bill would move Louisiana's marijuana sentencing from the insanely draconian to the merely harshly draconian. It now heads to the House floor.
Rhode Island House Approves Bill to Bar Disclosure of Minor Marijuana Offenses. With no debate, the House voted 67-1 Tuesday to bar the public disclosure of the names of people who had been busted only once or twice for marijuana possession. The move addressed two conflicting provisions of the state's 2012 decriminalization law, one of which said records would be sealed 18 months after the payment of fines and another of which said they were to stay sealed.
East Lansing, MI, Votes to Legalize Marijuana. Voters there approved a local legalization initiative with 65% of the vote. The initiative legalizes up to an ounce for people 21 and over on private property. It also allows for the transfer of up to an ounce. Marijuana possession remains illegal under state law.
Rhode Island Activists Put Up Billboard. As the legislature contemplates legalization, Regulate Rhode Island has unveiled a billboard aimed at getting solons' attention and showing them legalization could bring jobs and cash to the state.
Medical Marijuana
Texas CBD Cannabis Oil Bills Move. Bills that would allow people suffering from epilepsy to use CBD cannabis oil won committee votes in both chambers Monday. Senate Bill 339 passed out of the Senate Committee on Health and Human Services on an 8-1 vote, while its companion measure, House Bill 892, was approved by the House Public Health Committee, also on an 8-1 vote. A Senate floor vote come could next week.
Asset Forfeiture
Montana Governor Signs Civil Asset Forfeiture Reform Bill. Gov. Steve Bullock (D) Tuesday signed into law HB 463, which would require police to win a conviction before undertaking asset forfeiture proceedings. It also raises the bar for seizures, requiring police to show "clear and convincing evidence" that the property was not legally obtained. Civil asset forfeiture reform has also become law this year in New Mexico.
Vermont House Approves Bill Making Asset Forfeiture Easier. Going against the asset forfeiture reform grain, the House Tuesday gave preliminary approval to a bill that makes it easier for prosecutors to seize the assets of those involved in drug crimes. The bill is S.102 and is supported by law enforcement. The bill was set for a third reading today, and if approved, it would go back to the Senate for approval of changes, or the Senate could call for a conference committee.
Drug Testing
California Roadside Drug Testing Bill Killed. A bill that would have let police use a device similar to a breathalyzer to test drivers for the presence of drugs died in the Assembly Public Safety Committee Tuesday. The bill, Assembly Bill 1356, was supported by law enforcement, but opposed by defense attorneys and the Drug Policy Alliance.