The Supreme Court wants to know what the Obama administration thinks about that lawsuit over Colorado's pot law, a Hawaii dispensary bill is back from the dead and being considered today, a Nevada harm reduction bill advances, a federal drug defelonization bill is introduced, and more.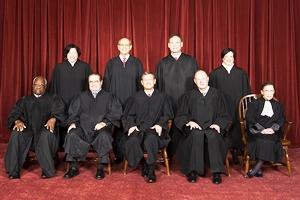 Marijuana Policy
Supreme Court Asks For Obama Administration Position on Suit Over Colorado Pot Law. The US Supreme Court today asked for the administration's views on the lawsuit filed by Nebraska and Oklahoma against Colorado's marijuana legalization law. This signals that the high court is taking an interest in the case.
Arkansas Attorney General Rejects Wording of Legalization Initiative. Attorney General Leslie Rutledge last Friday rejected the proposed popular name and ballot title of a proposed legalization initiative. "The Arkansas Industrial Hemp and Medical Cannabis Amendment" did not mention any limits on industrial hemp or medical marijuana use, Rutledge said. Petitioners can submit a revised initiative.
Puerto Rico Governor Signs Executive Order Legalizing Medical Marijuana. Puerto Rican Gov. Alejandro Garcia Padilla Sunday signed an executive order legalizing medical marijuana. The move comes after years of discussion in the US island territory.
Medical Marijuana
Hawaii Dispensary Bill Back from the Dead. Negotiations over the dispensary bill, House Bill 321, collapsed last Friday, but after drama over the weekend, a Senate and House conference committee is set to reconsider the bill today. Sixteen of 25 senators had asked for reconsideration after conference committee chair Sen. Josh Green refused to agree to a final version of the bill. Senate President Donna Mercado then threw him off the committee, and Kim and House Speaker Joseph Souki sent out a letter late Friday saying the bill would be reconsidered today. Click on the link for all the juicy details.
Illinois Advisory Board Votes Against Adding Anxiety and Diabetes. The board has rejected adding anxiety and diabetes to the list of qualifying conditions and diseases, but is still considering whether to add Post-Traumatic Stress Disorder (PTSD).
ACLU to Sue Over Firing of Rhode Island Medical Marijuana Patient. The ACLU of Rhode Island says it plans to file a complaint against an employer who refuses to hire medical marijuana patients, even though it is legal in the state. Lawsuits challenging the firing of medical marijuana users have been turned away in California and Michigan.
Harm Reduction
Nevada Assembly Approves Bill With 911 Good Samaritan, Opiate Overdose Reversal Drug Provisions. The lower house voted last Friday to approve Senate Bill 459, a harm reduction bill containing both provisions allowing greater access to the opiate overdose reversal drug, naloxone, and provisions that would reduce -- but not remove -- penalties for those who report drug overdoses. The Senate has already approved it, but it needs one last vote there after changes in the Assembly. Gov. Brian Sandoval (R) supports the bill.
Sentencing
Federal Drug Defelonization Bill Filed. Rep. Keith Ellison (D-MN) has filed HR 2153, which would make certain federal drug offenses misdemeanors and eliminate the crack/powder cocaine sentencing disparity. The bill has been assigned to the House Judiciary Committee, the House Energy Committee, and the House Education and Workforce Committee.