Colorado defends marijuana legalization at the Supreme Court, a DC seed sharing event goes big on its second day, pediatricians reject drug testing in schools, two courts set limits on worker drug testing, the feds go after Reddit users over dark web drug sales, and more.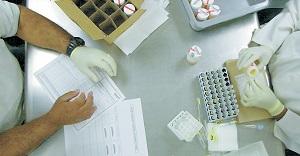 Marijuana Policy
Alaska House Marijuana Regulation Bill Moves. The House Judiciary Committee has approved a new version of House Bill 79, which defines a municipality's role in regulating pot businesses, sets a maximum household limit of 24 plants, and includes pot clubs in the list of regulated marijuana businesses. The bill also bans public consumption of marijuana.
New Legalization Ballot Campaign Launched in Arizona. Dr. Gina Berman, chair of the Marijuana Policy Project's Arizona legalization initiative campaign, has formed a second ballot committee, Responsible Arizona. It's unclear exactly why, although it could be an effort to blunt opposition to marijuana law reforms from a recently-formed group called Arizonans for Responsible Drug Policy. Responsible Arizona has not yet released a draft initiative.
Kansas Bill to Lessen Pot Penalties Will Get Floor Vote. A bill that would lessen penalties for first- and second-time pot law violators will get a floor vote this session, House Speaker Rep. Ray Merrick (R-Stilwell) has confirmed. The measure, sponsored by Rep. John Rubin (R-Shawnee), would make second-time possession a misdemeanor with no jail time, as opposed to the up-to-42 months the charge now carries.
DC Seed Sharing Event Draws Thousands on Day Two. People lined up for blocks around the DC Cannabis Campaign headquarters in Adams Morgan Saturday to get marijuana seeds. The second day of the "seed sharing" event was even more successful than the first.
Colorado Defends Marijuana Legalization at the Supreme Court. State Attorney General Cynthia Coffman last Friday urged the high court to reject a lawsuit filed by Oklahoma and Nebraska seeking to invalidate the state's legalization of marijuana. She told the justices the two states were trying to "selectively invalidate state laws with which they disagree." She also pointed out that overturning the state's regulation and taxation of marijuana would lead to a situation where marijuana remains legal, but unregulated.
Medical Marijuana
House CARERS Act Picks Up Cosponsors. The House version of the federal bill to allow states to move forward on medical marijuana without federal interference is accumulating cosponsors. Rep. Steve Cohen (D-TN) introduced it a week ago today, and it now has seven more cosponsors. Click on the link to see who they are.
Georgia Governor Signs Executive Order to Expedite CBD Cannabis Oil Law. Gov. Nathan Deal (R) last Friday signed the order to speed up the enactment of House Bill 1, which has passed both houses of the legislature. The bill provides immunity from prosecution for CBD patients who register with the state. Deal said he would sign the bill at the end of the legislative session.
Idaho Governor's Office Pushes Back Against CBD Cannabis Oil Bill.Gov. "Butch" Otter (R) sent his drug policy point-man to the capitol today to speak out against Senate Bill 1146aa, which would provide an affirmative defense for parents of children using low-THC, high-CBD cannabis oil to treat severe seizures. Elisha Figueroa, head of the Idaho Office of Drug Policy, warned that "Idaho will be violating federal law if this bill passes." Fourteen other Republican-controlled legislatures have passed similar laws, but they're all violating federal law, too, he said. Figueroa is pushing for a different bill, Senate Bill 1156, which would set up a special program to run trials on a GW Pharma CBD product called Epidiolex.
Drug Testing
Pediatricians Reject School Drug Testing. The American Academy of Pediatricians has recommended against schools using suspicionless drug testing. There is little evidence that drug testing deters drug use or helps get users into drug treatment, the group said in an updated policy statement published in the journal Pediatrics.
Anonymous Tip Not Enough to Create "Reasonable Suspicion" for Employee Drug Test, Federal Court Rules. An unidentified source telling a reporter about on the job drug use and the reporter then relaying the assertion to the employer is not enough to create individualized reasonable suspicion" to require a public employee to submit to a drug test, the US District Court for the Eastern District of Michigan ruled this month. The ruling came in the case of a Detroit construction inspector who was fired after refusing a drug test after a reporter called public works to say an anonymous informant had told him workers were smoking pot. The inspector has been reinstated.
Presence of Marijuana Metabolites in Drug Test Doesn't Workman's Comp Benefits, Ohio Court Rules. A worker who had marijuana metabolites in his system is not barred from collecting workman's compensation benefits unless drug use was the proximate cause of his work-related injury, the Ohio Court of Appeals has ruled. In the case in question, the employer showed no evidence the worker was under the influence of marijuana when he was injured, only that he had used it sometime in the recent past.
Law Enforcement
Feds Target Reddit Users in Bid to Crack Dark Web Drug Sales. The Department of Homeland Security's Immigration and Customs Enforcement (ICE) division has subpoenaed Reddit demanding that it turn over personal data about five users of its dark web drug markets forum. The feds are seeking names, IP addresses, data on site visits, and other information, such as phone numbers and credit card data, that Reddit doesn't possess. The popular web discussion site doesn't even require an email address to register. The subpoenas appear to be an expansion of investigations into the Evolution dark web drug sales site.
Sentencing Reform
DC Sentencing Reform Summit Drew Hundreds. More than 600 lawmakers, advocates, and criminal justice leaders gathered in the nation's capital last Thursday to unite for sentencing reform. Among those attending were Attorney General Holder, Sen. Cory Booker (D-NJ), The Wire creator David Simon, and many more. Click on the link for more details and press coverage.
International
Vietnam Moving to End Death Penalty for Some Drug Offenses. The Ministry of Justice last week proposed abolishing the death penalty for a number of crimes, including heroin smuggling. It said it would keep the death penalty for heroin dealing, but not for smuggling and possession. Those acts will only carry a penalty of up to life in prison.