A Virginia man was shot and killed by police Tuesday after a drug investigation turned into a chase and confrontation, and a Florida man died Wednesday after swallowing drugs in a bid to avoid arrest by a police drug task force. Walter Brown III and Michael Antoine Rodriguez become the 14th and 15th persons to die in US domestic drug law enforcement operations so far this year.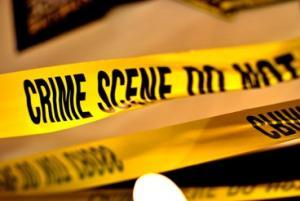 According to
The Norfolk Virginian-Pilot
, citing police sources, Brown was sitting in a car with another man outside the Southside Garden apartments in Portsmouth when police conducting surveillance for drug activity suspected he might have been selling drugs. The other man got out of the passenger seat, but Brown, in the driver's seat, drove away. Police chased him through Portsmouth until he pulled onto the lawn of a residence and ran up to the front door. (It was Brown's house.)
An officer used a stun gun on Brown without being able to subdue him, police said. Brown and the officer struggled into the house, down a hallway, and into a bedroom before two other officers arrived. Brown was again hit with a stun gun, again to no avail. Police said he then pulled out a handgun. One officer yelled "Gun!" and tried to grab it from Brown's hand, and another officer opened fire, shooting Brown three to five times.
Medics pronounced him dead at the scene.
Brown's wife, Octavia, was in the house at the time. She told reporters she had been ordered out of the room where her husband and police were fighting. Then she heard shooting. She said police would not let her see her husband's body. She said he had just gone out to pick up lunch before going to work.
"Why would they take him from us?" she asked. "Why would they take him from his kids?"
She said police treated her husband like an animal.
"He didn't drink, he didn't smoke, he was a family person," she said. "He did not have a weapon."
Police said they recovered a handgun from the scene.
"I know my son had emotional problems all his life," said Walter Brown, Sr., who said his daughter-in-law had called him to tell him his son was dead. "He had problems with authority. He didn't like nobody grabbing on him. He would fight back," he said. "No matter if it was drug-related or whatever, it could have been handled a different way."
Meanwhile, according to The South Florida Sun-Sentinel, citing police sources, on Wednesday, the Broward County Drug Task Force was conducting an undercover drug operation in Oakland Park when Rodriguez, 38, showed up shortly before 10:00pm carrying a methamphetamine delivery.
When Rodriguez saw narcs approaching to arrest him, he swallowed the drugs. Detectives tried to stop him, but failed. They then called for medical assistance, and Rodriguez was taken to Holy Cross Hospital nearby. He then went into cardiac arrest and was pronounced dead.