Chicago is still arresting way more blacks than whites for pot possession, marijuana bills are moving in Missouri, Texas sees full-blown medical marijuana bills filed, an ibogaine bill gets filed in Vermont, MAPS wins DEA approval for an ecstasy study, and more.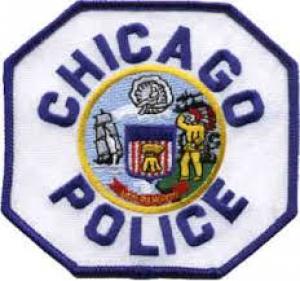 Marijuana
Chicago Pot Arrests Continue to Target Blacks. While Mayor Rahm Emanuel says that police statistics show "progress" being made in racial disparities around marijuana arrests (he says roughly the same percentage of whites are being ticketed instead of arrested as blacks), the numbers show that blacks are getting arrested for at a rate 16 times that of whites. More than 8,000 blacks were arrested for pot possession, but only 500 whites were, even though whites are 60% of the city's population. Blacks were busted for pot possession at a rate of 977 per 100,000, while whites were arrested at a rate of 60 per 100,000.
Alaska Regulation Bill Still Pending. Senate Bill 30, which seeks to adjust state criminal laws to recognize the legality of marijuana, is getting messy. The Senate Finance Committee was to finish work on the bill Saturday, but that didn't happen. The committee is split over an amendment that passed Friday on a 4-3 vote. That amendment would ban concentrates, including edibles, after two years. In addition to unhappiness over that measure, advocates say the language of the amendment is so unclear it could even ban marijuana leaves. Stay tuned.
Missouri Marijuana Bills Move. Committees in the legislature advanced four different marijuana bills last week. The House Corrections Committee approved HB 978, which would free Jeff Mizanskey, who is serving life without parole for a non-violent cannabis offense; the House Emerging Issues Committee approved a medical marijuana bill, HB 800, although it added restrictions; the House Economic Development and Business Attraction and Retention Committee approved an industrial hemp bill, HB 830, and the Senate Agriculture, Food Production and Outdoor Resources Committee approved SB 386, which will expand the ailments for which CBD oil could be recommended, as well as increase the number of cultivators from two to 10 and dispensaries from six to 30.
New Mexico Senate Approves Decriminalization Bill. The Senate voted narrowly Saturday to approve marijuana decriminalization. Senate Bill 383 passed on a vote of 21-20. Under the bill, possession of an ounce of less would be a ticketable offense punishable by a $50 fine. The bill now goes to the House.
Medical Marijuana
Florida's CBD Cannabis Oil Program Delayed Again. For the second time, the Department of Health has posted "final rules" for the program, and now, for the second time, it is being challenged by lawsuits. That pushes back the timeline for getting the program up and running by another 60 to 90 days. It was supposed to be running by January 1.
Idaho Limited CBD Cannabis Oil Bill Moves. The Senate State Affairs Committee has narrowly approved a CBD cannabis oil bill, Senate Bill 1146. It passed on a 5-4 vote after law enforcement objections scuttled an earlier bill. The new bill only allows for an affirmative defense; the old one would have explicitly made it legal for patients and providers to possess the oils.
Texas Medical Marijuana Bills Filed. Rep. Marissa Marquez (D-El Paso) Friday introduced HB 3785, a full-fledged medical marijuana bill, in the House, and Sen. Jose Menendez (D-San Antonio) filed a companion bill in the Senate. The bills would allow qualifying patients to use and possess small amounts of marijuana and obtain it through regulated dispensaries.
Ibogaine
Vermont Ibogaine Drug Treatment Pilot Program Bill Filed. Reps. Paul Dame (R-Essex Junction) and Rep. Joe Troiano (D-Stannard) have introduced HB 387, which would set up a pilot program to dispense the drug for substance abuse treatment. The bill goes to the House Committee on Human Services.
MDMA
DEA Approves Study of MDMA for Anxiety in Terminal Illnesses. The DEA Friday approved a Multidisciplinary Association for Psychedelic Studies (MAPS) study of MDMA-assisted psychotherapy for anxiety associated with life-threatening illnesses. The study will take place in Marin County, California, and will be conducted by Dr. Phil Wolfson.
Harm Reduction
Idaho Legislature Approves Opiate Overdose Reversal Drug Bill. The measure, House Bill 108, passed the House last month and the Senate last Thursday. The bill would allow pharmacists to prescribe naloxone to friends and family members of people at risk of an opiate overdose. It now goes to the governor's desk.
Law Enforcement
SUNY New Paltz Students Protest Honoring Campus Cops for Drug Busts. Students and community activists gathered together Friday to protest a police union award ceremony congratulating campus cops for having the highest percentage of on-campus drug arrests nationwide in 2013. "Don't honor the police for disturbing the peace!" read one sign. Students said they didn't have an on-campus drug problem, but an over-policing problem SUNY New Paltz police arrested 105 people for drugs on campus in 2013.