A Volusia County sheriff's deputy on a dawn SWAT team pot raid shot and killed an unarmed resident of the home Tuesday. Derek Cruice, 26, becomes the 10th person to die in US domestic drug law enforcement operations so far this year.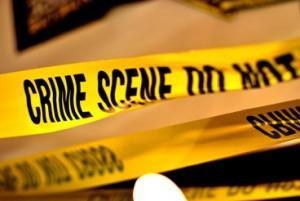 According to
The Daytona Beach News-Journal
, Cruice was unarmed and no weapons were found in the house. Police did find about nine ounces of marijuana, as well as a scale, a drug ledger, marijuana smoking pipes, plastic bags and about $3,000 in cash.
Sheriff Ben Johnson said that Deputy Todd Raible, a member of the Sheriff's Office SWAT Team, shot Cruice in the face as the SWAT team came through the door of the residence at 6:30am.
"They (deputies) were met with resistance and a shooting occurred," Johnson said without offering further detail. He said he could not elaborate because his office had not yet interviewed Deputy Raible.
But sheriff's spokesman Gary Davidson added that Raible fired his weapon after perceiving Cruice's actions as a threat.
Cruice was pronounced dead at Florida Hospital Fish Memorial in Orange City.
"The deputy, he's all right, actually he is very shaken," Johnson offered.
Sheriff Johnson said Cruice was listed in the search warrant as the subject of an ongoing "narcotics" investigation. He was one of six adults -- four men and two women -- in the house when deputies arrived.
Matt Grady, 24, was another one of them. He said he was awakened by banging on the door and opened it.
"A bunch of guys came around the corner and they are pushing me down," Grady said. "And as I was going down on my knee I heard gunfire," he told The News-Journal.
Steven Cochran, 24, was another resident. He said Cruice was not resisting anything.
"He had no weapons on him or in the house," Cochran said. "Nobody was making any kind of resistance or keeping them from doing their job." Cruice had been working as a delivery driver at Monster Pizza in Deltona. His coworker, Thomas Figueroa, who had known him for nine years, stopped by the scene and broke down crying behind the yellow crime scene tape.
"He is not the kind of person that would do that (attack a deputy)," he said, adding that the pizza shop had closed for the day to mark Cruice's death.
Deputy Raible, 36, is now on administrative leave, as is standard for deputy-involved shootings. The Florida Department of Law Enforcement will investigate the death because a police officer was involved.