Two southern sheriff's deputies and a New England jail guard make the dishonor roll this week.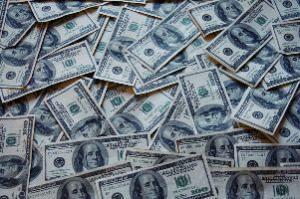 In Tazewell, Tennessee,
a former Claiborne County sheriff's deputy was arrested last Thursday
on charges he solicited bribes to make drug and weapons charges go away. Robert Glenn Chadwell was caught red-handed taking $2,000 from a man and asking for more as part of an agreement to not charge him. He has been arrested on unspecified charges, and is now out of jail on a $500,000 bond.
In Mobile, Alabama, a former Mobile County sheriff's detective was arrested Monday for stealing drugs from investigations he was assigned to. Clifton Wayne Holifield went down after an internal investigation found he was pilfering "relatively small" amounts of pills for his own use. He had resigned last November, just after the investigation began. He faces 12 counts of second-degree theft of property.
In Central Falls, Rhode Island, a former Central Falls jail guard was sentenced last Friday to three years' probation and 300 hours of community service for delivering pills and pornography to an inmate at the Wyatt Detention Center. Scott Denton, 32, copped to one count of bribery.