Massachusetts finally sees its first dispensary, the White House removes a barrier to marijuana research (although others remain), a Delaware kids' CBD cannabis oil becomes law, California stays busy, and more.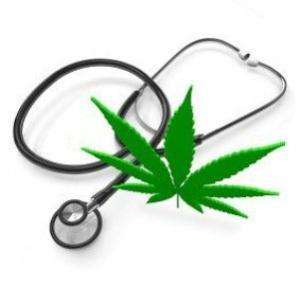 Global
Last week, the Dalai Lama endorsed medical marijuana. Speaking at a an event in Guanajuato, Mexico, the spiritual leader of Tibetan Buddhism said he supported the use of marijuana for medical purposes. Speaking in response to a question about legalizing marijuana, the Dalai clarified that he opposed its recreational use, but using it medicinally would be "the exception."
National
On Monday, the White House removed a crucial barrier to marijuana research. The Obama administration announced it is ending a major impediment to marijuana research, the Public Health Service review. That hurdle, created under the Clinton administration, required all applications for marijuana research to undergo an individual review, slowing down marijuana research and making it more difficult to study than heroin or cocaine. More hurdles remain, though.
On Wednesday, the US Senate Caucus on International Narcotics Control Took Up CBD. The caucus, generally composed of old school drug warriors, somewhat surprisingly examined issues around access to CBDs, focusing on barriers to research and potential medical benefits.
California
Last Thursday, a Santa Cruz County initiative to overturn a cultivation ban qualified for the ballot. Now, county supervisors must either repeal the ban themselves or give voters the opportunity to do so. The county's ordinance banned commercial grows and limited personal grows to 100 square feet. If supervisors don't act, it could be on a June 2016 election ballot, or supervisors could call a special election.
Also last Thursday, the San Diego Planning Commission okayed a sixth dispensary. The dispensary is set to operate in Mira Mesa. The first approved dispensary in the city opened in Otay Mesa in March. San Diego allows for up to four dispensaries in each city council district.
Last Friday, a judge in Santa Ana denied a request to freeze the dispensary permitting process despite accusations that the process was unfair. That means the city can go ahead with permitting up to 20 dispensaries.
On Monday, the medical marijuana organ transplant bill passed the legislature. The bill would bar health care providers from denying access to organ transplants based solely on the patient's medical marijuana use. Assembly Bill 258 now awaits the governor's signature.
Also on Monday, a Mendocino County initiative to create a marijuana commission failed to qualify for the ballot. Proponents needed 5,004 valid signatures to qualify, but only came up with 2,797 raw signatures.
On Tuesday, Redding officials signaled that they will extend a dispensary moratorium for another year. Zoning Board officials said they would vote Wednesday night to extend the moratorium.
Delaware
On Tuesday, the governor signed a CBD cannabis oil for kids bill into law. Gov. Jack Markell (D) signed into law Rylie's Law, named after a Delaware youth who suffered from epileptic seizures. The law will allow physicians to recommend the use of CBD cannabis oils for epileptic children who do not respond to other treatments. The oil will only be available at medical marijuana dispensaries, the first of which opens Friday.
Massachusetts
Last Friday, the state's first dispensary was approved to sell medical marijuana. The Alternatives Therapy Group in Salem is ready to start selling to patients after winning a temporary waiver from state testing guidelines widely viewed as too strict. The Department of Public Health has said it will reconsider the standards. The dispensary is one of four in the state that have started growing their own supply, and is the furthest along. It opened on Wednesday.
New Jersey
On Monday, a bill to allow sick kids to use CBC cannabis oil at school was filed. Assemblymembers Pamela Lampitt (D-Camden) and Lou Greenwald (D-Camden) filed a bill that would allow children to use CBD cannabis oil at school. The bill would require parents or a designated adult to come to the school and administer the oil. The measure is Assembly Bill 4587.
New York
On Monday, an early access medical marijuana bill passed the legislature. A bill that would allow early access to medical marijuana passed the Senate Monday night after already being approved in the Assembly. The move comes as a year has gone by since Gov. Andrew Cuomo (D) signed the Compassionate Use Act into law, but not one patient has yet to be able to legally obtain any. This bill would provide expedited access to seriously ill patients.
[For extensive information about the medical marijuana debate, presented in a neutral format, visit MedicalMarijuana.ProCon.org.]