This article was published in collaboration with AlterNet and first appeared here.
With the signature of Gov. Jack Markell (D) Thursday night on House Bill 39, Delaware becomes the 20th state to either decriminalize the possession of small amounts of marijuana or make it legal for adults.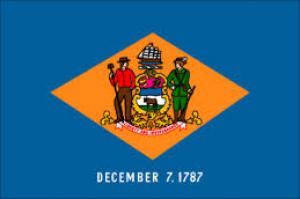 Markell, who had earlier indicated support for such legislation, signed the bill the same day in passed the state Senate. It had passed the House earlier this month. In both chambers, it passed without a single Republican vote.
"The governor remains committed to reducing the number of people entering the criminal justice system and refocusing resources where they are needed most," a Markell spokeswoman said in a prepared statement.
The new law, which goes into effect in six months, removes the criminal penalties for the possession of up to an ounce by an adult, replacing them with a civil infraction punishable by a maximum $100 fine. For those between 18 and 21, a first offense would be a civil infraction, while any more would be misdemeanors. For people under 18, possession would remain a misdemeanor.
Public use would be a misdemeanor punishable by a $200 fine and up to five days in jail. That includes moving vehicles, public areas, and outdoors on private property within 10 feet of street, sidewalk, or any other areas generally accessible to the public.
"We think this gives some protection to young people," said bill sponsor and Senate Judiciary Committee Chair Margaret Rose Henry. "We don't want to affect financial aid, we don't want to affect housing, we don't want to affect jobs... We just want people to be responsible, and this has some consequences if you're not responsible. People should do this in their own homes... It should not be done in cars. It should be done in the privacy of your own home."
"We commend Gov. Markell and the Delaware legislature for moving the state forward and leaving its antiquated marijuana possession law behind," said Robert Capecchi, deputy director of state policies for the Marijuana Policy Project, which has been working Dover for years. "Adults in Delaware will no longer be branded as criminals simply for consuming a substance that is undeniably less harmful than alcohol. Law enforcement officials will be able to spend more time addressing serious crimes instead of arresting and prosecuting adults for simple marijuana possession."
Illinois could be next. A decriminalization bill there has already passed out of the legislature and is on the desk of Gov. Bruce Rauner (R).