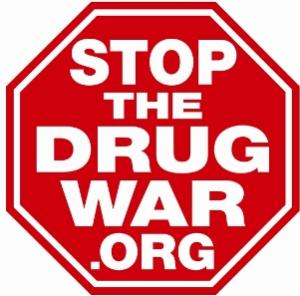 StoptheDrugWar.org is at a critical moment in our work. Our
campaign to reform global drug policy
is gaining traction; but while grantors are considering major funding for it, those funds are not yet in place. We have stretched things to move the project forward already, and we need your help at this time to do more. Visit
http://stopthedrugwar.org/global/
to learn more about this effort and for links you can follow to the press we've gotten.
Our ongoing educational publishing work also continues to play an important role, and is relied on by advocates around the world. There is no other source besides our web site where one can find a comprehensive rundown on all the news stories of interest in all the different areas of drug policy reform. Because there is so much more going on now than there used to be, many of those stories now only get links. But that's our way of getting the this needed job done, and it's a good problem to have. Visit http://stopthedrugwar.org/chronicle to read the latest in our Drug War Chronicle newsletter if you haven't lately.
If you were planning to donate to our organization at some point, but weren't sure when, or if you've been thinking about it but just haven't gotten to it yet, I hope you'll make this the time. June, unfortunately, is a "dry season" for donations to organizations, despite our having had rain here in Washington the last few days. Your gift today or this week -- whether it's a large one, or a small one together with those made by others -- could be what makes the difference in our being able to press forward full speed at this important moment.
Donations to our tax-deductible nonprofit, DRCNet Foundation, and our non-deductible lobbying nonprofit, Drug Reform Coordination Network, both can be put toward these uses that I've described. Visit http://stopthedrugwar.org/donate to donate by credit card or PayPal, or send your check or money order (made out to one of the two names listed above) to P.O. 9853, Washington, DC 20016.
We can also accept donations of stock; the information to give your brokerage is Ameritrade, (800) 669-3900), DTC #0188, and account number 781926492 for tax-deductible gifts to DRCNet Foundation or 864663500 for non-deductible gifts to Drug Reform Coordination Network -- please contact us if you are donating this way.
Thank you for your support and for taking the time to read this message. With your help, we will change things for the better -- time, and the truth, are on our side!
Sincerely,
David Borden, Executive Director
StoptheDrugWar.org
P.O. Box 9853
Washington, DC 20016
http://stopthedrugwar.org