Police enforcing the drug laws killed five people in separate incidents last month. The victims become the 25th, 26th, 27th, 28th, and 29th persons to die in US domestic drug law enforcement operations so far this year. Also killed in May drug war mayhem were two Mississippi police officers whose deaths were noted earlier here.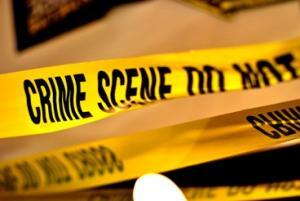 Here's who was killed and the circumstances in which they died:
On May 5, US Marshals shot and killed a drug fugitive in a Honolulu parking garage. The man, who was not identified, was sitting in his car when marshals tracked him to the parking garage. They said he reached for a weapon as they approached, so they tasered him. When that didn't work, they shot and killed him. He died at the scene.
On May 9, a Fort Worth, Texas, police officer shot and killed a man "who tried to back over a plainclothes narcotics officer." Police had gone to a residence that was under surveillance for drug activity when they realized that a wanted drug felon, Kelvin Goldston, was in the house. When Goldston left the home and got into his pickup truck, officers approached from the front and rear of his vehicle. Goldston put the truck into reverse, forcing the officer at the back to jump into the grass, where she sustained minor injuries. The officer in front then opened fire, hitting Goldston multiple times. He was pronounced dead at the scene.
On May 10, two Jacksonville, Florida, police officers shot and killed a man they encountered while carrying out an eviction order at an apartment complex. D'Angelo Reyes Stallworth, 28, had nothing to do with the eviction, but was apparently selling marijuana at the complex when he encountered the officers. Police said he stuck a gun in one officer's chest, struggled with both, then broke free and ran down a staircase. He then turned around, and the officers, thinking he was still armed, shot him. But Stallworth had dropped the gun during the struggle and was unarmed when shot.
On May 21, Kentucky State Police officers shot and killed a drug suspect at a Motel 6 in Owensboro. They were in a joint drug investigation with Owensboro police and tracked their as yet unnamed suspect to the motel, but when they attempted to arrest him, he refused to exit the room and said he would not cooperate. Because a woman was in the room with him, police set up a hostage negotiation team, but the man emerged from the room around midnight and fired at officers. Police returned fire, hitting him. He later died at a local hospital.
On May 29, a Northglenn, Colorado, peace officer shot and killed a man during a drug raid. Officers had used a battering ram to open the front door of the residence during their no-knock SWAT raid and were met with gunfire from inside the house. One officer was shot and wounded and a man inside the house, who has not been identified, was shot and killed.