Lot's of international news today, plus Minnesota gets a second dispensary, Vermont seeks to prohibit more new synthetics, New Hampshire is worried about heroin, and more.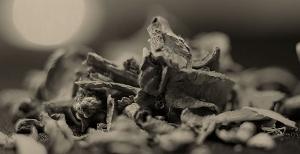 Medical Marijuana
Kettle Falls Five Member Gets 16 Months in Federal Prison. They grew medical marijuana in a state where it is legal -- heck, even recreational is legal in Washington -- but were prosecuted by zealous federal prosecutors operating out of Spokane. Now, after pleading guilty and testifying for the federal government against fellow members of the five, Jason Lee Zucker has been rewarded with 16 months in federal prison. Assistant US Attorney Caitlin Baunsgard said last Friday Zucker's testimony was "integral" to obtaining convictions against his co-defendants and urged the lighter sentence. He could have been sent to federal prison for five years. Three of the other Kettle Falls Five face sentencing in October after being found guilty and are looking at up to 20 years. The fifth member, family patriarch Larry Harvey, saw charges against him dropped after he was diagnosed with terminal cancer.
Second Minnesota Dispensary Opens for Business. The state's first medical marijuana dispensary outside of the Twin Cities, Minnesota Medical Solutions in Rochester, opened last Thursday. A Minneapolis-area dispensary opened earlier this year.
Ibogaine
Global Ibogaine Conference to Be Held in Mexico in March 2016. The conference will take place in the charming hipster town of Tepoztlan, about an hour south of Mexico City, and will feature speakers including Claudio Naranjo, Stanton Peele, and Andrew Tatarsky. Click on the link for all the conference and registration information.
New Synthetic Drugs
Vermont to Add 75 New Synthetic Drugs to Controlled Substances List. State officials are set to outlaw 75 new synthetic drugs after earlier moves against synthetics resulted in new ones being produced. "The people who design and create what people think of designer drugs are very creative chemists," said State Toxicologist Sarah Vose. "And they can change molecules very easily to avoid being regulated," Vose said. "So the updates to this list are an attempt to keep ahead of that trend in designer-drug creation." The new list of regulated compounds includes stimulants, depressants and hallucinogens. Among the soon-to-be-illegal compounds is acetyl-fentanyl, a derivative of a powerful opiate. The Legislative Committee on Administrative Rules will convene a hearing on the regulated drug rule proposal next week.
Drug Policy
Poll Finds Drug Abuse Second Most Pressing Problem in New Hampshire. Concerns about drug abuse were second only to concerns about the economy for New Hampshire residents surveyed in a WMUR Granite State Poll released last Thursday. Some 25% of respondents said the economy was the main concern, while 14% said drug abuse. Pollster Andy Smith said it was the most concern he's heard about drugs in the 15 years he's conducted the survey. But respondents were divided on what to do about it, with 42% saying the government should spend more to address heroin use, 20% saying the government is spending enough, and 38% saying they didn't know enough to respond.
International
Reuters Does In-Depth Report on Meth in West Africa. The press agency has produced a fairly comprehensive look at the rise of meth, meth trafficking, and meth production in the region. Click on the link to read the whole thing.
Israel to Make Medical Marijuana Available By Prescription, Will Be Sold in Pharmacies. Deputy Health Minister Yakov Litzman said Monday that medical marijuana will be available in pharmacies and more doctors will be allowed to prescribe it. "There are already pharmacies that dispense all sorts of other drugs, such as morphine. There is order with that, and there will be order with this," Litzman said. "There will be registration, and we'll supervise it, but it will be according to a standard, like a drug. Right now, we're in a case at the High Court of Justice because of the growers, and we'll issue a tender for the growers. I hope we get approval from the High Court of Justice. We'll fight aggressively to allow this to get out," Litzman emphasized. "The growers will also be stronger. As soon as there is a tender, it shifts to selling a drug by prescription, and I'm sure it will be accepted. We have a lot more work and much more to do, but this is my headline."
More Than One Quarter of Italian Parliamentarians Support Marijuana Legalization Proposal. Some 250 of Italy's 945 members of parliament have endorsed a bill that would legalize marijuana. The proposal would allow anyone 18 or older to grow up to five plants at home or to join a "cannabis social club" with a joint garden of up to 50 people and 250 plants. Marijuana produced by home gardeners or social clubs could not be sold, but marijuana stores would make pot available at retail, with people allowed to possess up to 15 grams at home and to carry up to five grams with them. The proposal has support across Italy's political spectrum, but it remains to be seen if it can pass.
Online Petition Calling for Marijuana Legalization Will Force UK Parliament to Respond. More than 150,000 Britons have signed a government-authorized online petition calling for the total legalization of marijuana. Like the change.gov petition process in the US, policymakers must respond if a certain signature level -- in this case, 100,000 -- is reached. The signatures have come in just five days. The petition now goes to the House of Commons petition committee, which has the power to press for action from the government or the parliament -- or not. But at least the petition committee will have to formally address it.