The beat goes on. Cops stealing weed in Texas, heroin in DC, and big sums of cash in Virginia, jail guards dealing smack, and more. Let's get to it: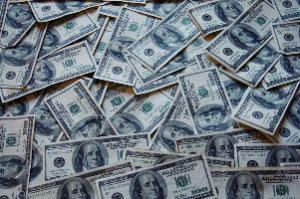 In Sullivan City, Texas,
a Sullivan City police officer was fired last Thursday
amid accusations he stole marijuana from the evidence room. Angel de la Mora admitted having stolen the weed, and went down after a fellow officer noticed him "behaving oddly." He had mixed some of the marijuana with rubbing alcohol, a local folk remedy for aches and pains.
In New York City, a Rikers Island jail guard was arrested last Wednesday in a sweep that netted 12 alleged members of the Bloods on drug charges. Rikers guard Covel Duncan and the other 11 are all charged with intent to distribute over a kilogram of heroin between November 2014 and June 2015, authorities said. They're all looking at up to life in prison.
In Leesburg, Virginia, a former Loudon County sheriff's deputy was indicted by a federal grand jury last Thursday on charges that he embezzled $200,000 from a sheriff's office asset forfeiture fund. Frank Michael Parsons, 44, faces four counts of theft concerning programs receiving federal benefits. Parsons oversaw the asset forfeiture program, and is accused of stealing the money over a three-year period.
In Easton, Connecticut, four Connecticut law enforcement officers were arrested Tuesday on federal they were involving in a steroids and prescription opiates distribution ring. Easton Police Commissioner Raymond Martin, 48, went down after what the DEA and FBI called a long investigation into steroid shipments from China. He is charged with conspiracy to possess oxycodone with the intent to distribute. Also arrested in the case were a Newtown police sergeant and dispatcher and a state judicial marshal.
In West Palm Beach, Florida, a former Palm Beach County Sheriff's narcotics detective pleaded guilty last Friday to charges he trumped up a drug charge against a Riviera Beach man. Joaquin Fonseca-Ortiz, 49, pleaded guilty to four misdemeanor charges of official misconduct. In return, prosecutors dropped three other charges, including possession of cocaine, a felony. Under the agreement, he will serve six months house arrest and will have work release.
In Washington, DC, a former FBI agent was sentenced last Thursday to three years in federal prison for stealing heroin seized as evidence. Matthew Lowry's thefts, which he said were to feed his own habit, resulted in the dismissal of cases against 28 drug defendants, including 25 who had pleaded guilty and were freed from prison.
In St. Louis, a former St. Louis police officer was sentenced Tuesday to two years in federal prison for giving a gun to a drug dealer in order to help him stay in business. Don McGhee pleaded guilty in federal court to one count of conspiracy to possess a firearm in furtherance of a drug trafficking crime in April, about a week after being indicted. He went down after a pistol-grip shotgun he had given to the dealer was seized in a later drug raid and traced back to him.