This article was published in collaboration with AlterNet and first appeared here.
President Obama announced today he has granted clemency to dozens of federal inmates, the vast majority of them sentenced under draconian crack cocaine laws. More than 30,000 federal prisoners have applied for clemency since the Obama administration issued a call for them to do so last year.
The remaining clemency applications are still being processed, but many more could be released before Obama's term expires in January 2017. The Justice Department says it prioritizes applications from low-level, nonviolent offenders who have already serve at least 10 years behind bars and who would have been sentenced to much less time if convicted for those same offenses today.
"We spend over $80 billion incarcerating people, often times who've only been engaged in nonviolent drug offenses," Obama said in his announcement of the commutations. "I'm commuting the sentences of 46 prisoners who were convicted many years or in some cases decades ago. These men and women were not hardened criminals, but the overwhelming majority had been sentenced to at least 20 years. Fourteen of them had been sentenced to life for nonviolent drug offenses so their punishments didn't fit the crime. I believe there's a lot more we can do to restore the sense of fairness at the heart of our justice system and to make sure our tax dollars are well spent even as we are keeping our streets safe."
Drug offenders account for nearly half of the more than 200,000 doing time in federal prisons. That is a more than 20-fold increase in the number of federal drug prisoners in 1980, just before the start of the Reagan-era war on drugs.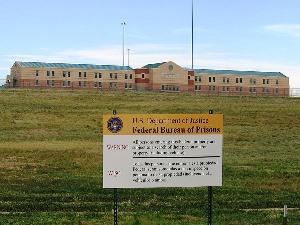 Today's commutations of 46 sentences bring to 90 the number of people to whom Obama has granted clemency during his administration. While more are expected, administration spokesmen made clear that merely wielding the clemency power is not enough.
"While I expect the President will issue additional commutations and pardons before the end of his term, it is important to recognize that clemency alone will not fix decades of overly punitive sentencing policies," said White House counsel Neil Eggleston.
This is just the beginning of a week heavy on criminal justice issues for the president. Tomorrow, Obama is expected to make a major speech on criminal justice reform before the NAACP, and on Thursday, he is scheduled to visit a federal prison, which would make him the first president to ever do so.
"I am elated that President Obama continues to use his executive powers to grant freedom to those drug offenders who have served draconian sentences," said Anthony Papa, media relations manager of the Drug Policy Alliance, who was granted clemency in New York State in 1997 after serving 12 years under the notorious Rockefeller Drug Laws. "I hope this sends a message to governors of states that have the power to grant clemencies to those who deserve a chance to be reunited with their families."
The president sent
a letter
to the prisoners whose sentences he commuted: "I am granting your application because you have demonstrated the potential to turn your life around," he wrote. "Now it is up to you to make the most of this opportunity. It will not be easy, and you will confront many who doubt people with criminal records can change. Perhaps even you are unsure of how you will adjust to your new circumstances."
He urged the soon-to-be-freed prisoners to lead by example.
"Remember that you have the capacity to make good choices. By doing so, you will affect not only your life, but those close to you. You will also influence, through your example, the possibility that others in your circumstances get their own second chance in the future. I believe in your ability to prove the doubters wrong, and change your life for the better."