This article was published in collaboration with AlterNet.
The island nation most closely associated with marijuana is about to decriminalize it. The Jamaican cabinet Monday approved a bill that would do just that, as well as allow for the creation of medical marijuana and hemp industries.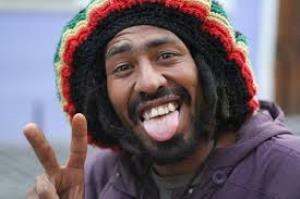 The bill, the Dangerous Drugs (Amendment) Act of 2015, goes to the Senate tomorrow and will be debated there next Friday.
It would decriminalize the possession of up to two ounces of ganja; allow its use for religious, medical, scientific, and therapeutic purposes; prohibit smoking it in public places; and provide for the granting of licenses for the development of a legal hemp and medical marijuana industry.
While Jamaica is home to the Rastafarian religion, whose sacrament is marijuana, and has high usage rates (9.8% of the adult population, ranking it 10th worldwide, according to the UN), it has been slow to move forward on marijuana law reform.
It's been 14 years since a government-appointed National Commission on Ganja recommended decriminalization. At the time, Jamaican politicians were able to point to baleful threats coming from Washington as a reason not to move forward.
But things have changed. The United States is no longer wielding international drug control treaties as clubs with which to beat down reform efforts and, in fact, is moving unevenly toward marijuana legalization itself. Four states and the District of Columbia have already legalized it, and 14 more have decriminalized it.
The situation in the hemisphere is similar. Uruguay has already legalized it, while Argentina, Colombia, and Mexico have decriminalized the possession of small amounts. The land of the legendary Lamb's Bread pot strain and the home of ganja icon Bob Marley is in danger of being left behind when it comes to bringing marijuana laws into the 21st Century.
Groups such as the Ganja Law Reform Coalition, the Ganja Future Growers and Producers Association, and the Cannabis Commercial and Medicinal Research Task Force have been urging the government to loosen the island's pot laws not only for the sake of social justice, but also for fear that failure to act will hurt Jamaica's competitiveness in what is foreseen to be an emerging international legal marijuana market.
Now, while they're not getting full legalization, they are getting decriminalization and the opportunity to lay the groundwork for a legal marijuana industry.
"The development is long overdue and comes after years, and, in recent times, heavy pressure from what is now a diverse and broadening group of stakeholders on human rights, social, economic, scientific and medical grounds," cannabis taskforce director Delano Seiveright said in a statement.
For Justice Minister Michael Golding, it's less about social justice than economics. Marijuana law reform could boost the island's already significant tourist industry, he said.
"We need to position ourselves to take advantage of the significant economic opportunities offered by this emerging industry," Golding said.