A man was shot and killed by a West Valley City, Utah, police officer who was attempting to arrest him on drug charges Wednesday. Jeffrey Nielson, 34, becomes the first person to die in US domestic drug law enforcement operations so far this year.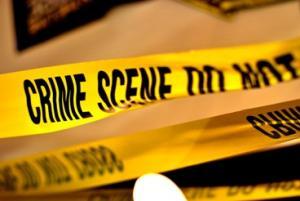 This is the fifth year the Drug War Chronicle has tallied drug war deaths. There were
54 in 2011
,
63 in 2012
,
41 in 2013
, and
39 in 2014
.
According to the Salt Lake Tribune, citing police sources, a West Valley City police officer on his way to work Wednesday morning noticed a "suspicious" black SUV with a man slumped over the wheel. The officer called Draper police for backup, and two more officers arrived minutes later.
The officers were about to arrest Nielson on suspicion of a narcotics violation when he broke free and produced a butcher knife while still inside in the SUV.
"When the struggle ensues inside the cab of the [SUV], there's [four] officers on the driver's side attempting to take the gentleman back out of the car," Draper Deputy Police Chief John Eining said. "And that's when the knife is produced."
One of the officers then fired multiple shots, killing Nielson.
Eining said that while an investigation is ongoing, the officers "did everything they could do in this situation" and acted appropriately.
"We have an officer that recognized a threat and within seconds, he had to identify the threat, and the danger that that person posed to the other officers involved, and had to act on that threat," Eining said. "And again, this is an incident that involved deadly force by a suspect, and was met by deadly force by an officer."
Eining said drugs were found, but he did not say what kind or in what quantity.
Nielson had a lengthy criminal record, including previous drug convictions.