Oregon marijuana regulators are going on a listening tour while consumers get organized, a Minnesota Indian reservation ponders producing medical marijuana, UMass ends its student snitch program, and more. Let's get to it: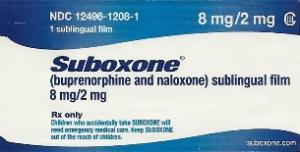 Marijuana Policy
Oregon Liquor Control Board on Pot Policy Listening Tour. The board, which is charged with regulating marijuana as well as liquor, has set the first two stops on its statewide listening tour designed to elicit public comment on proposed rules and regulations. The first two stops will be next Thursday in Baker and Pendleton. Click on the link for event details.
NORML Forms Portland Chapter to Lobby for Marijuana Consumer Interests. The National Organization for the Reform of Marijuana Laws (NORML) has formed a Portland, Oregon, chapter to lobby for the interests of pot smokers as the state begins drafting rules for legal marijuana there. The Portland chapter is headed by radio host and long-time marijuana activist "Radical" Russ Bellville. The group will push to ensure that pot smokers are "provided the same rights, privileges, and responsibilities as adult alcohol and tobacco consumers, whenever practical."
Medical Marijuana
Minnesota Indian Tribe Okays Study on Medical Marijuana, Hemp. The tribal council for the Red Lake Band of Chippewa Indians has approved a study what economic benefits could accrue to the tribe by allowing the production of medical marijuana and hemp. Tribal leaders weren't interested in recreational marijuana, but saw job growth and economic development opportunities in producing medical marijuana or hemp. The federal government cleared the way for Indian reservations to participate in marijuana business last month, but so far, only one tribe, the Pinole Pomos in Northern California, has announced plans to move forward.
Harm Reduction
Obstacles to Wider Use of Suboxone. The Washington Post has a nice piece on bureaucratic bottlenecks blocking the wider use of the opiate maintenance medication suboxone, which is safer than methadone. Only doctors who have been trained and approved by the DEA can prescribe it, and only to a limited number of patients. Click on the link for much more.
Law Enforcement
Supreme Court Hears Deportation Case Hinging on Whether a Sock is Drug Paraphernalia. The US Supreme Court Wednesday held a hearing in the case of Moones Mellouli, a legal permanent US resident, who was ordered deported after being caught with four Adderall pills and eventually accepting a deal to plead guilty to possession of drug paraphernalia -- the sock in which the pills were hidden. His is the fourth case in which the high court has looked at deportations for minor drug offenses; in the first three, the court ruled against the government. Given the incredulous tenor of the questions from the justices, it looks like the government may lose this one, too. Click on the link for more.
UMass Amherst Will Quit Using Student Snitches. The school's chancellor has ended its program allowing campus police to use students as confidential informants. The move comes after a student used as a snitch by campus cops died of a heroin overdose. Chancellor Kumble Subbaswamy said using students as snitches is "fundamentally inconsistent with our core values."