The battle over a CBD medical marijuana bill is heating up in Georgia, the Florida medical marijuana initiative returns, California localities continue to deal with dispensary issues, and more. Let's get to it: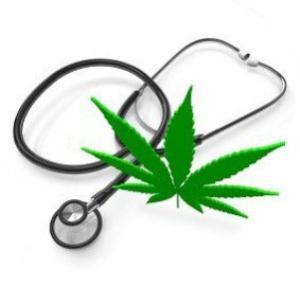 California
Last Friday, Kern County sued to shut down five more dispensaries. That's makes a least a dozen lawsuits filed against dispensaries by the county. Those hit this time are Genuine Empathy, Greenery Lounge, Organic Caregivers Center, Medical Alternative Supply House Corporation, and Platinum Wellness.
On Tuesday, the San Diego city council moved forward on dispensary applications. The council rejected appeals of a staff finding that dispensary applications are exempt from provisions of the state's Environmental Protection Act. This will allow some 40 permit applications to move forward, although it's unlikely more than a few will be granted. The city does not yet have a legal dispensary, but it has shut down dozens of unpermitted ones.
Also on Tuesday, the Vallejo city council voted to ban dispensaries, then voted to regulate them instead. The council first voted 5-2 to ban all dispensaries, then voted 4-3 not to. It then approved a measure to begin the process of regulating dispensaries. The city has about 30 dispensaries now operating, but only 12 are complying with tax and licensing requirements. It's unclear how many would be allowed under the regulation scheme, but one council member said the proper number was two.
Connecticut
On Wednesday,the medical marijuana program's Board of Physicians recommended expanding the list of qualifying medical conditions. The board voted to include sickle cell disease, chronic back pain after surgery, and severe psoriasis as qualifying conditions for medical marijuana, but not Tourette's Syndrome. The recommendations now go to the Consumer Protection Commissioner, who would then decide whether to accept the recommendation, then draft a new regulation that would go to another public hearing before going to the General Assembly's regulation-review committee for a final decision. It could take months or even years.
Florida
On Monday.the Florida medical marijuana initiative returned. Proponents of last year's failed medical marijuana initiative have filed a rewritten ballot measure aimed at 2016. "The language and the essence of the amendment is essentially the same," said John Morgan, the Orlando attorney who chairs People United for Medical Marijuana, and the chief financer of the legalization drive. "What I would say is that we have tweaked or clarified positions that were constantly brought up by our opposition to help us talk more freely about the real issue, which is the legalization of medical marijuana."
Georgia
Last Friday,a poll found that Georgians back allowing CBD cannabis oil. Some 84% of Georgians support the legalization of low-THC, high-CBD cannabis oils to treat medical conditions, according to a new Atlanta Journal-Constitution poll. The poll also found that when it came to legalizing marijuana for recreational use, Georgians were split almost evenly, with 49% saying legalize it and 48% saying don't.
On Monday,the fight over a CBD medical marijuana bill continued. Rep. Allen Peake (R-Macon) has said he will modify his CBD medical marijuana bill, House Bill 1, after Gov. Nathan Deal (R) objected to a provision that would allow production of the group in the state. That has supporters of the bill unhappy. They say that because federal law prohibits transporting medical marijuana between states, their medicine will remain out of reach if it cannot be grown in-state.
[For extensive information about the medical marijuana debate, presented in a neutral format, visit MedicalMarijuana.ProCon.org.