A Georgia head narc gets popped for drunk driving, a Detroit cop is in trouble for ripping off "Scarface" memorabilia during a drug raid, a San Francisco sergeant heads to prison for ripping off drug dealers, and a couple of California prison guards go down. Let's get to it: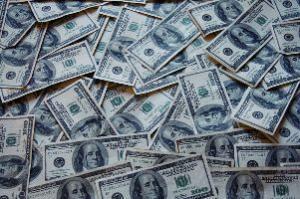 In Detroit,
a Detroit Police Special Operations officer was arrested last Friday
on charges he stole a shadow box with a photograph of Al Pacino and memorabilia from the movie "Scarface" during a drug raid. The unnamed officer was part of a Special Operations team assigned to provide security for a team that raided the residence. He has been suspended.
In Thomasville, Georgia, the Thomas County narcotics division director was arrested Sunday night for drunk driving. Commander Kevin Lee, a 20-year law enforcement veteran, is charged with DUI and failure to maintain lanes. He has been suspended without pay while the sheriff figures out what to do.
In San Francisco, a former San Francisco police sergeant was sentenced Monday to 41 months in federal prison for his part in a scheme to rip-off property and thousands of dollars from suspected drug dealers. Ian Furminger had been convicted of four charges in the case, which involved a conspiracy with other officers to steal the items.
In Fresno, California, a former state prison guard was sentenced Tuesday to 2 ½ years in prison for smuggling cash, alcohol, cell phones, and drugs into the Taft Correctional Institution. Ramon Cano, 28, was paid for his smuggling efforts, authorities said.
In Lancaster, California, a former state prison guard was sentenced Wednesday to four years in prison on charges he smuggled drugs and other contraband in to prisoners. Andre Pierre Scott had pleaded no contest to the charges. Authorities say he was a member of a Pasadena street gang and smuggled heroin, marijuana, cell phones, and other contraband. He had worked for the corrections department for a decade.