Marijuana possession and cultivation will be legal in DC in just a few hours, Jamaica gives final approval to decriminalization, marijuana and medical marijuana bills are popping up all over, and more. Let's get to it: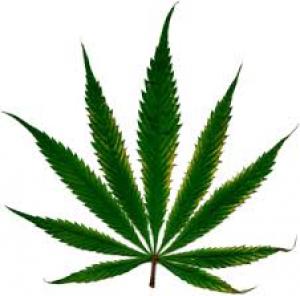 Marijuana Policy
California Bill Would Increase Penalties for Manufacturing Concentrates. State Sen. Pat Bates (R-Rancho Niguel) filed a bill Monday that would "authorize enhanced sentences for manufacturing cannabis concentrates where a child under the age of 16 is present" or is injured. The measure is Senate Bill 305.
Poll Finds Coloradans Still Like Marijuana Legalization. A new Quinnipiac University Poll released Tuesday finds that 58% of state residents support Amendment 64, which legalized marijuana in the state. Amendment 64 won with 55% of the vote, and support has only increased since then.
DC Marijuana Legalization in Effect Thursday. As of Thursday, it is no longer a crime to possess up to two ounces or grow up to six plants (only three in flowering). The Initiative 71 legalization initiative has gone into effect.
Florida Legalization Bill Filed. State Sen. Dwight Bullard (D-Cutler Bay) has introduced Senate Bill 1176, which would legalize the possession of up to 2.5 ounces and six plants. The bill is identical to one he filed last year that went nowhere, and Bullard says he doubts this won will pass, either.
Maryland House Committee Hears Marijuana Bills. The House of Delegates Judiciary Committee heard testimony Tuesday on five marijuana policy-related bills. Click on the link for details.
Vermont Legalization Bill Filed in House. State Rep. Chris Pearson (P-Burlington) introduced a bill Tuesday that would regulate and tax marijuana like alcohol in Vermont. Nine cosponsors have signed on to House Bill 277, which mirrors Senate Bill 95, introduced last week by Sen. David Zuckerman (P-Chittenden).
Medical Marijuana
Georgia CBD Cannabis Oil Bill Passes House. The House today approved House Bill 1, which allows for the use of low-THC, high-CBD cannabis oil to treat seizures and other major health conditions. The measure now goes to the Senate.
Kansas CBD Cannabis Oil Bill Wins House Committee Vote. For the first time, a measure allowing some form of medical marijuana has won a vote in the state legislature. The House Health and Human Services Committee Monday approved House Bill 2282, which would allow for the use of low-THC, high-CBD cannabis oil for seizure disorders.
Tennessee CBD Cannabis Oil Bill Delayed. The House Criminal Justice Subcommittee is delaying a bill that would legalize low-THC, high-CBD cannabis oil. Lawmakers decided Tuesday to bump any action back by at least two weeks. The bill is House Bill 197.
Kettle Falls Five Trial Gets Underway in Spokane. The trial of an Eastern Washington family accused of violating federal marijuana laws by growing their own medical marijuana legally under state law began today. The family is known as the Kettle Falls Five, but it's now the Kettle Falls Four after charges were dismissed against terminally ill patriarch Larry Harvey. The prosecution of the Harveys runs counter to Obama administration policy and congressional desire, but continues anyway.
Heroin and Opiates
Maryland Governor Declares Heroin a Statewide Crisis. Gov. Larry Hogan (R) Tuesday declared war on heroin, signing two executive orders to confront what he calls a heroin "epidemic." One order establishes the Inter-Agency Heroin and Opioid Coordinating Council to coordinate efforts among state agencies; the other creates the Heroin and Opioid Emergency Task Force, which is supposed to come up with recommendations by December 1.
Asset Forfeiture
Indiana Senate Passes Asset Forfeiture Reporting Bill. The state Senate Tuesday unanimously approved Senate Bill 388, which would create a statewide system of reporting on asset seizures and forfeitures. Sponsors said that could be a first step toward undoing civil asset forfeiture. The measure now goes to the House.
International
Jamaica Decriminalizes Marijuana. Parliament's lower house Tuesday gave final approval to a government-supported bill that will decriminalize the possession of up to two ounces of ganja and allow for the growing of up to five plants. The bill also paves the way for a regulatory authority for medical, scientific, and therapeutic uses and allows Rastafarians to use the drug for religious purposes. Jamaica becomes the first Caribbean nation to decriminalize.
New British Marijuana Party Will Field Candidates. A new pro-marijuana political party has announced it will field up to a hundred candidates in general elections set for later this year. Cista -- Cannabis is Safer than Alcohol -- says it is inspired by legalization in some US states and wants to do the same in England.