It was legalization day today in Alaska, Ohio's Responsible Ohio initiative goes back to the drawing board, a Georgia CBD medical marijuana bill moves, there are a couple of bad bills filed in California, and more. Let's get to it: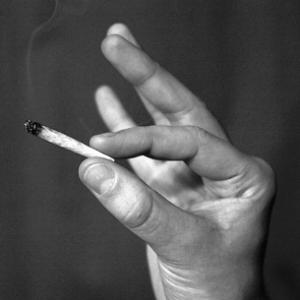 Marijuana Policy
Marijuana is Now Legal in Alaska. As of Tuesday, February 24, 2015, the first phase of Alaska's voter-approved Measure 2 marijuana legalization initiative goes into effect. Now, people 21 and over can legally possess up to an ounce of weed and grow up to six plants in their home (only three flowering). Adults may also share up to an ounce of weed with other adults and give them up to six plants. Taxed and regulated marijuana commerce will come next year. Click on the link for more.
Alaska Governor Files Bill for Marijuana Control Board. Gov. Bill Walker (R) yesterday filed a bill to create a marijuana control board to oversee the state's coming legal marijuana industry. Legalization supporters had sought to have pot regulated outside the Alcoholic Beverage Control Board, and this bill is a step in that direction. The measure is Senate Bill 60.
Ohio AG Rejects Wording on ResponsibleOhio Ballot Summary. Attorney General Mike DeWine (R) says the ballot language "omits that the proposed amendment permits the sharing of specified amounts of marijuana between adults 21 years old and older" and "does not accurately reflect the manner in which proposed taxes would be distributed." That means ResponsibleOhio will have to fix the ballot language and submit another 1,000 signatures to try again.
Medical Marijuana
Georgia CBD Cannabis Oil Bill Wins Committee Vote. The House Judiciary Non-Civil Committee unanimously approved House Bill 1, sponsored by Rep. Allen Peake (R-Macon). The bill was amended to restore a maximum 5% THC level (up from 3%) and to limit the personal information police can access when verifying a medical marijuana authorization, but an amendment that would have reinstated illnesses removed at the request of law enforcement failed.
Asset Forfeiture
California Bill Would Allow Civil Forfeiture Before Criminal Complaint is Filed. A bill touted as a measure against transnational crime that would give prosecutors the power to freeze assets before a criminal complaint is filed was introduced Monday. The bill is Assembly Bill 443, and it is being backed by state Attorney General Kamala Harris (D).
Drug Testing
Montana Welfare Drug Testing Bill Passes House. The House last Friday approved House Bill 200, which would require applicants for food stamps to be screened for possible drug use. Authorities will use the screenings to determine which applicants would have to submit to a drug test. Refusal to be screened would result in a denial of benefits. The bill now heads to the state.
Sentencing
California Bill Would Let Prosecutors Charge Possession of "Date Rape" Drugs As a Felony. Just last November, Californians voted to defelonize simple drug possession. Now, a bill has been filed that would allow prosecutors the option of charging possession of Rohypnol, GHB, and ketamine as either felonies or misdemeanors. The bill is Assembly Bill 46, sponsored by Rep. Tom Lackey (R-Antelope Valley), a former Highway Patrol sergeant.