It's all marijuana news today: Federal legalization bills are filed, battles break out over legalization in Colorado, the Kettle Falls Five is now the Kettle Falls Four, Virginia CBD cannabis oil bills head to the governor's desk, and more. Let's get to it: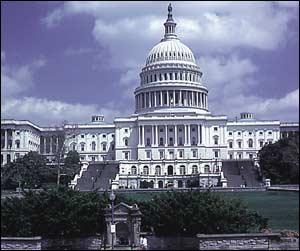 Marijuana Policy
Federal Marijuana Legalization Bills Introduced. Two congressmen from two states where marijuana is already legal under state law today filed two separate bills to legalize marijuana at the federal level. Rep. Jared Polis (D-CO) introduced a bill that would allow states to legalize marijuana without fear of federal intervention, while Rep. Earl Blumenauer (D-OR) introduced a bill that would tax marijuana at the federal level, in addition to any state taxes. The bills were not yet available on congressional web sites as of this afternoon. Click on the link for more details and reaction.
Democratic Congressman Calls on Holder to Reclassify Marijuana. Rep. Steve Cohen (D-TN) this week sent a letter to Attorney General Eric Holder urging him to reclassify marijuana as a drug with medical benefits. "I urge you to in your remaining time in office to take action, under existing federal law, to reclassify marijuana," Cohen wrote.
Marijuana Policy Project Calls for Holiday Inn Boycott Over Colorado Lawsuit. The group is calling for the boycott because one of two new lawsuits filed in an effort to undo Colorado's legalization of marijuana is in behalf of a Holiday Inn in the mountain town of Frisco. The suit claims that a marijuana shop scheduled to open nearby will damage its business. While the boycott targets the Intercontinental Hotels Group (Holiday Inn's parent company), the hotel is actually operated by New Visions Hotel Two. MPP points out that pressuring the corporate chain could help pressure New Visions to drop its lawsuit.
Former DEA Heads All Sign Brief Opposing Colorado's Legal Marijuana Law. All nine former DEA administrators have signed onto an amicus brief filed Thursday in support of the lawsuit brought by Nebraska and Oklahoma to try to kill legalization in the state. Colorado's legal marijuana "gravely menaces… the health, comfort, and prosperity of the people" of Nebraska and Oklahoma, the former administrators claimed.
Medical Marijuana
The Kettle Falls Five is Now the Kettle Falls Four. Federal prosecutors have dropped charges against 71-year-old Larry Harvey, elder member of the Kettle Falls Five, Washington state medical marijuana patients being prosecuted despite marijuana being legal in the state and despite Justice Department policy guidance that would appear to preclude such prosecutions. The charges against Harvey were dropped because he's about to die of pancreatic cancer, which has spread to his liver. But his family members still face decades in prison for growing their own medicine. "I'm thankful the charges against me have been dropped so that I can focus on my battle with Stage 4 pancreatic cancer," Harvey said in a statement. "However, if the Department of Justice truly has concerns for my well-being, it will dismiss the case against my entire family. I thought the law passed by Congress and signed by President Obama was supposed to stop the DOJ from prosecuting my family, but so far, there's been little relief."
Virginia Legislature Approves CBD Cannabis Oil Bills. The state Senate Wednesday approved House Bill 1445, which would allow people suffering from epileptic seizures to use CBD and THC-A cannabis oils. It has already been approved by the House and now goes to the governor's desk. An identical companion bill introduced in the Senate, Senate Bill 1235, has also already passed both houses and is on the governor's desk.