An anti-crime group has filed a pair of lawsuits challenging Colorado's legal marijuana law, a decrim bill is moving in Hawaii, 2016 initiative plans are getting underway in Michigan, DEA rules on pain pills are causing problems for vets and others, and more. Let's get to it: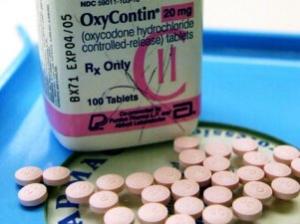 Marijuana Policy
Revised Alaska Marijuana Bill Removes It From Controlled Substances List; Adds New Misdemeanors. The legislature's effort to regulate legal marijuana has been revised to remove pot from the controlled substances list, according to an updated draft of Senate Bill 30. The bill would also create new crimes for misconduct involving marijuana, including selling it without a license, possessing more than six plants, transporting more than an ounce, providing it to minors, and making hash oil with a volatile or explosive gas. The bill got a hearing in committee yesterday.
California's Attorney General Not Opposed to Legalization. Attorney General Kamala Harris, the state's top law enforcement officer and Democratic front-runner for a 2016 US Senate seat has said she has no moral objection to legalizing marijuana, but worries about impacts on children and public safety. "I don't have any moral opposition to legalization," she said, "but I do feel a very strong sense of responsibility as a top cop to pay attention to the details... to make sure that if it were legalized... that vulnerable people are safe."
Private Group Sues Colorado Over Legalization. Two months ago, Nebraska and Oklahoma filed a lawsuit seeking to overturn the state's legal marijuana law, and now, two more lawsuits are being filed by a private group, Safe Streets Alliance, an anti-crime organization led by a former Reagan administration official. In one suit, two Colorado property owners are suing a handful of marijuana industry participants under federal racketeering laws and state and local officials under the charge that they are violating the constitution's supremacy clause by not enforcing federal law. In the other suit, Safe Streets joined with the Holiday Inn in Frisco to sue a number of marijuana industry participants on racketeering charges. That suit claims that a planned legal marijuana store is causing the hotel to "suffer injuries to its business and property." Pot supporters say the lawsuits are unlikely to go anywhere.
Hawaii Senate Committee Passes Decriminalization Bill. The Senate Health Committee Wednesday approved Senate Bill 596, which would decriminalize up to an ounce, replacing a petty misdemeanor with a civil infraction and a $100 fine.
Two Michigan 2016 Legalization Initiative Efforts Getting Underway. At least two different groups are eyeing a legalization initiative effort next year. East Lansing attorney Jeffrey Hank filed paperwork Tuesday for the Michigan Comprehensive Cannabis Law Reform Committee, while East Lansing-based Mitchell Research and Communications, a marijuana industry advocacy group, filed paperwork last month to create the Michigan Responsibility Council, which says it will soon transform itself into a ballot committee for 2016. Click on the link for more details.
Missouri Bill Would Free Marijuana Lifer Jeff Mirzanskey. Rep. Shamed Dogan this week filed House Bill 978, which would require the release of anyone serving life without parole for marijuana offenses. That means Jeff Mirzanskey, who is 21 years into his life sentence. Efforts have been afoot to persuade Gov. Jay Nixon (D) to commute his sentence, but he has yet to do so.
Medical Marijuana
Activists Target Wasserman Schultz Over Medical Marijuana Stance. Democratic National Committee Chair Debbie Wasserman Schultz wants to move over to the US Senate, but she won't be getting any help from medical marijuana supporters. She opposed last year's medical marijuana initiative, and that has angered advocates. "She's voted repeatedly to send terminally ill patients to prison. And we're certainly going to make sure Floridians know that -- not to mince words," said Bill Piper, national affairs director with the Washington-based Drug Policy Alliance (DPA). DPA has been joined by People United for Medical Marijuana in Florida, the Marijuana Policy Project, and Americans for Safe Access in coming out against Wasserman Schultz. She opposed last year's medical marijuana initiative.
Colorado Bill to Regulate Medical Marijuana Gets Stripped Down. The bill, Senate Bill 115, which seeks to make the state's medical marijuana system more like its recreational system, won preliminary approval in the Senate Wednesday, but only after some of its more controversial proposals were stripped out. Now absent from the bill are a move to crackdown on medical caregiver growers and rules requiring marijuana edibles to be refrigerated. The measure now renews the medical marijuana regulations that were passed in 2010.
North Dakota Medical Marijuana Bill Defeated. A bill that would have brought medical marijuana to the Northern Plains was defeated in the House Wednesday on a vote of 26-67. The bill, House Bill 1430, was opposed by Attorney General Wayne Stenehjem, who warned of public safety and regulatory concerns and called it a step backward in fighting impaired driving.
Asset Forfeiture
New Mexico Asset Forfeiture Reform Bill Filed. Rep. Zachary Cook (R-Ruidoso) has introduced a bill that would end civil asset forfeiture in the state. The bill is supported by an ideologically diverse range of organizations including the Rio Grande Foundation, the Institute for Justice, the American Civil Liberties Union (ACLU) of New Mexico, and the New Mexico Drug Policy Alliance. It does not yet have a bill number and is not yet available on the legislative web site.
Wyoming Legislators Prepare to Try to Override Governor's Veto of Asset Forfeiture Reform Bill. Gov. Matt Mead (R) vetoed a bill that would have ended civil asset forfeiture in the state Tuesday, but the bill passed by a veto-proof margin, and now legislators and bill supporters are angling for an override vote. The measure, Senate File 14, passed the Senate 26-3 and the House 54-6.
Undertreatment of Pain
New Federal Opiate Prescription Rules Are Causing Problems for Veterans. Restrictions on prescription opiates adopted last summer by the DEA are causing hardships for veterans, the Washington Post reports in a lengthy piece. And it's not just veterans, but they're being hit particularly hard. Click on the link for much more.
Sentencing
Former Federal Judge Regrets 55-Year Sentence for Pot Dealer. Utah resident Weldon Angelos has already spent more than a decade in federal prison after being convicted of three marijuana sales while he had a pistol in his sock. That pistol led to consecutive mandatory minimum sentences resulting in a whopping 55 years in prison for the aspiring rapper. Now, Paul Cassell, the then federal judge who sentenced him, wishes he had a do over. "I do think about Angelos," he said. "I sometimes drive near the prison where he's held, and I think, 'Gosh he shouldn't be there. Certainly not as long as I had to send him there... That wasn't the right thing to do. The system forced me to do it. I think that most of the time, our federal justice system succeeds," Cassell continued. "But there are some cases where it fails and the Angelos case is a prime example of that. I thought the sentence was utterly unjust to Weldon Angelos, but also unjust to the taxpayer," Cassell pointed out. "I think it's just a waste of resources to lock him up for 55 years, I don't really think anyone believes that's an appropriate sentence."
Utah Ready for Drug Defelonization, Poll Finds. Strong majorities of Utahns favor defelonizing drug possession offenses, according to a new survey from Public Policy Polling. Some 58% support defelonization, while 59% said probation and community-based drug treatment were more appropriate than jail for being caught with small amounts of drugs. The poll comes as a defelonization bill, House Bill 348, is introduced today.
International
UK Liberal Democrat Leader Supports Medical Marijuana. Nick Clegg, head of the Liberal Democrats, the junior partner in a governing coalition with the Conservatives, has said people should be able to use marijuana to alleviate medical problems. "I strongly agree that where there is a proven medicinal use for cannabis for instance we should make that easier for those to have access to it in a straightforward legal way in order to alleviate the symptoms that you clearly have that you know as a user are alleviated by the use of cannabis," he said. "Let's take a more intelligent approach -- where there is a clear medicinal use, make sure you have access to that in a regulated way." This is yet one more way that the Lib Dems and the Tories are at odds on drug policy.
This article was published by StoptheDrugWar.org's lobbying arm, the Drug Reform Coordination Network, which also shares the cost of maintaining this web site. DRCNet Foundation takes no positions on candidates for public office, in compliance with section 501(c)(3) of the Internal Revenue Code, and does not pay for reporting that could be interpreted or misinterpreted as doing so.)