America's fourth largest city decriminalizes on Friday, Detroit tightens up on police use of paid snitches, a federal judge in Denver is hearing a pot banking case, and more.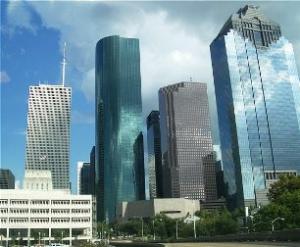 Marijuana Policy
Denver Federal Judge Hears Marijuana Banking Case Today. US District Court Judge R. Brooke Jackson is hearing arguments today in a case filed by Fourth Corner Credit Union against the Federal Reserve Bank's Kansas City branch. The credit union was designed to serve the legal marijuana industry, but the Fed rejected its application, so the credit union sued in July. It is asking the court to force the Fed to accept its application. There is no deadline for issuing a decision.
Decriminalization Coming to Houston on Friday. Beginning this weekend, Harris County will not charge first-time marijuana possession offenders, instead diverting them into the county's First Chance Intervention Program. People diverted instead of arrested will have to pay a $100 fee and engage in either eight hours of community service or eight hours of "cognitive class." Harris County is the nation's third most populous.
Medical Marijuana
Michigan Bill Would Bar Employers From Firing Patients. Rep. Jeff Irwin (D-Ann Arbor) and Rep. Sam Singh (D-East Lansing) have filed House Bill 5161 to protect the employment rights of medical marijuana patients. The bill would protect patients with registration cards, but they could still be fired if their marijuana use interferes with their job performance.
Law Enforcement
In Wake of Scandal, Detroit Cops Rein in Use of Paid Snitches. After a police corruption case in which Detroit narcs ripped off drug dealers and used informants to sell their stashes, the Detroit Police have tightened the rules on the use of paid snitches. Now, individual officers have to get permission from supervisors to use someone as a snitch, they must follow departmental rules for the use of informants, and they can't cut informal plea deals with potential snitches, among other changes.