More jail guards in trouble, a DEA agent gets popped for child porn, and a Mississippi cop gets fired after getting caught in a major marijuana deal. Let's get to it: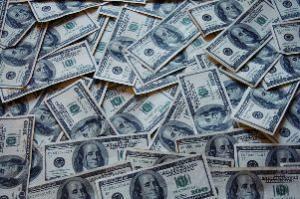 In Hattiesburg, Mississippi,
a Hattiesburg police officer was fired last Wednesday
amid allegations he is a target of a state and federal drug investigation. Officer Thomas Wheeler got canned after he was caught making a 600-pound marijuana deal earlier this month. Wheeler has yet to be charged, and his case will likely go before a grand jury in October.
In McAllen, Texas, a DEA special agent was arrested last Friday on child porn charges. Special Agent James Patrick Burke had been the subject of a February raid in which FBI agents seized his laptop and discovered he was viewing and downloading child pornography. It's not clear exactly what he's been charged with, but he's now on administrative leave from the DEA.
In Mobile, Alabama, a Mobile County jail guard was arrested Tuesday for allegedly selling drugs. David John Black Jr. is charged with four counts of distribution of marijuana, possession of marijuana, and possession of drug paraphernalia. The Mobile County Sheriff's Office said there was no evidence he was dealing drugs at the jail.
In Memphis, four Shelby County jail deputies pleaded guilty last Thursday to trying to smuggle prescription drugs into the jail. Torriano Vaughn, Brian Grammer, Anthony Thomas and Marcus Green had participated in a scheme to smuggle what they thought were OxyContin pills into Shelby County Jail on multiple occasions between May and December 2014. But it was a sting, and the four have now pleaded guilty to attempted possession of a controlled substance with the intent to distribute. They're looking at up to 20 years.