Another South Florida community moves toward marijuana decrim, GOP primary state voters want the feds to stay out of state marijuana policies, DC's top prosecutor hints at drug decrim, Illinois's governor vetoes Medicaid heroin treatment funding, and more.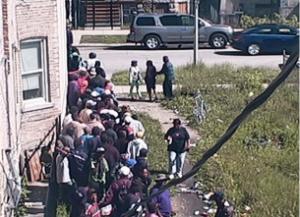 Marijuana Policy
Poll: GOP Voters in Early Primary States Want Feds to Butt Out on Marijuana. Roughly two-thirds of Republican voters in Iowa and New Hampshire says states should be able to design their own marijuana laws without federal interference. The figure was 64% in Iowa and 67% in New Hampshire. The poll was conducted by Public Policy Polling and was commissioned by Marijuana Majority. "We put these polls into the field because we want presidential candidates to understand that the voters in these key states -- who they need support from to win -- overwhelmingly want the next occupant of the Oval Office to scale back federal marijuana prohibition," said Tom Angell, chairman of Marijuana Majority.
Key West Latest South Florida City to Move Toward Decriminalization. Officials in Key West have given preliminary approval to municipal marijuana decriminalization; a final vote will come next month. The change comes on the heels of similar moves this summer in Miami-Dade County, Miami Beach, and Hallandale Beach. Lawmakers in Palm Beach County are now considering a similar proposal, as are lawmakers up the Gulf Coast in St. Petersburg.
Medical Marijuana
Michigan Group Drops Legalization Initiative Plans; Will Instead Focus on Medical Marijuana Reforms. The Michigan Responsibility Council, which had been considering running a third legalization initiative campaign in the state, has decided to instead focus on an initiative aimed at improving the state's medical marijuana law. Two other groups are continuing with legalization efforts.
Reno's First Dispensary Opens Wednesday. Sierra Wellness Connections opens near downtown Reno tomorrow. It is the first one in the city and the third one in the state. One in nearby Sparks opened earlier this month, and one in Las Vegas opened Monday.
Drug Policy
DC's Attorney General Hints He Could Support Drug Decriminalization. DC Attorney General Karl Racine responded to a caller who argued that drug prohibition created the recent wave of new psychoactive substance use during a C-Span interview last Friday by largely agreeing with him. "Law enforcement and over-criminalization of drug laws can cause more harm to society than benefit… With respect to the legalization of other substances, including marijuana, I think the caller makes an excellent point… I think that the 21st Century policing is such that smart prosecution means less of an emphasis on criminalizing conduct, more of an emphasis on mental health and substance abuse. With respect to marijuana, you know, my position is very clear. I think it should be legal and I think that the District of Columbia, like the State of Colorado should be able to regulate it."
Heroin and Opiates
Illinois Governor Cuts Drug Treatment Funding From Heroin Bill. Gov. Bruce Rauner (R) has partially vetoed a bill aimed at fighting heroin addiction and overdoses, cutting out a section that requires Medicaid coverage of all heroin treatment programs, as well as anti-overdose and heroin-treatment medications (methadone). Rauner said that he supports the efforts, but the state can't afford to pay for them. Bill supporters say the move is short-sighted, pennywise but pound-foolish, and that there is a real human cost to it. They also said they would fight to see the funding restored. The bill is House Bill 1.
International
Russian Censor Lifts Ban On Wikipedia for Marijuana Page. Russia's Internet censor, Roskomnadzor, said Tuesday it had lifted a ban on Russian-language Wikipedia after Wikipedia complied with a court order and edited an entry dealing with charas, a substance made from marijuana resins. Under Russian law, if a web site is banned via court order, as was the case here, the entire website is banned even if the offending material is only on one page. Russian Wikipedia was shut down for about 24 hours.