A DARE cop gets popped for ripping off the program, another jail guard goes down, a federal cop gets busted after his meth lab explodes, and more. Let's get to it: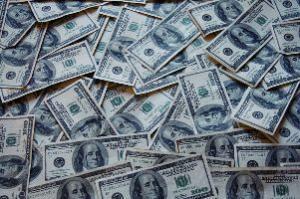 In Opelousas, Louisiana,
a St. Landry Parish jail guard was arrested last Thursday
after he confessed to smuggling drugs and cell phones into the jail. Deputy Christopher Lazard confessing to introducing contraband on at least five separate occasions. He is charged with malfeasance in office and introduction of contraband into a jail.
In Green Bay, Wisconsin, a former Brown County sheriff's deputy and a DARE volunteer were arrested last Thursday on charges they stole money from the drug education program. Former DARE officer Kevin Vanden Heuvel faces two counts of theft by an employee and two counts of misconduct in office, while former DARE volunteer Early Fuller is charged with being a party to theft and obstructing an officer. The pair stole money meant for the program by handing out fake parking passes at Lambeau Field and pocketing the money.
In Honolulu, a Honolulu police officer was arrested last Thursday during a drug raid on a home in McCully. Alan Ahn, a nine-year veteran of the force, had earlier been arrested on July 13 on domestic violence charges, but those charges had been dropped when his girlfriend, who was the victim, refused to cooperate. He and the girlfriend were sleeping together when the SWAT team raided the residence. Both were arrested for numerous drug offenses, but neither has been officially charged.
In Memphis, a Memphis police officer was arrested last Thursday by the West Tennessee Drug Task Force in a reverse sting. Officer Joshua McCann, 34, was busted trying to buy 38 hydrocodone tablets from an undercover officer. When he was arrested, police found a digital scale containing drug residue, a bullet proof vest, and a loaded handgun in his vehicle. He is charged with possession of a Schedule II controlled substance with intent to sell, possession of a handgun during the commission of a dangerous felony and possession of drug paraphernalia.
In Washington, DC, a former federal police officer was arrested Monday with trying to cook meth at work after the federal lab he was guarding exploded. Christopher Bartley worked at the National Institute of Standards and Technology in Gaithersburg, Maryland, but resigned his position a day after the explosion. He is charged with one count of attempting to manufacture meth.