It's big bucks for the Colorado marijuana industry (and the state's tax revenues), there's more initiative news, the White House takes on heroin, Peruvian coca farmers are feeling the pinch of eradication, and more.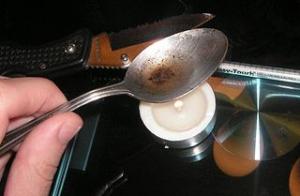 Marijuana Policy
Colorado Sold a Record $50 Million Worth of Recreational Marijuana in June. Recreational pot sales totaled $50.1 million in June, a record high, and up 7.6% over the previous month, according to the Colorado Department of Revenue. Medical marijuana sales also hit a record, with $35.2 million taken in. The state took in $10.9 million in combined marijuana taxes in June, putting the year's total tax haul to date at nearly $42 million. For all of last year, the total was $44 million.
Idaho Initiative Would Decriminalize, Allow Medical Marijuana and Hemp. Activists with New Approach Idaho have crafted a three-pronged initiative that would decriminalize up to three ounces, allow for medical marijuana, and allow for hemp. The group needs more than 47,000 valid voter signatures to qualify for the November 2016 ballot.
Illinois Governor Wants Changes in Marijuana Bills. Gov. Bruce Rauner (R) last Friday used his veto authority to alter two marijuana bills on his desk. A decriminalization bill would make possession of up to 15 grams punishable by a fine of between $55 and $125; Rauner wants to decrease the amount to 10 grams and increase the fines to between $100 and $200. A medical marijuana bill would extend the state's medical marijuana program; Rauner wants an extension of only four months. The bills now go back to the legislature.
With ResponsibleOhio on the Ballot, Organized Opposition Emerges. A coalition of business groups are organizing to defeat the ResponsibleOhio legalization initiative. The Greater Cleveland Partnership is one member, so are the Ohio Manufacturers Association and the Ohio Farm Bureau. The Cuyahoga County drug and alcohol abuse board is also opposing, as are all Republican state higher officeholders.
Wyoming Moves to Criminalize Marijuana Edibles. After rulings by state court judges that state felony marijuana laws only criminalize its possession in plant form, the legislature's Joint Justice Committee is pondering how to deal with edibles. One proposal is to make possession of more than three ounces of an edible a felony. The committee will hold further discussions on the issue in November.
Medical Marijuana
New Version of Michigan Dispensary Bill Could Throttle Medical Marijuana. The House Judiciary Committee will be presented with new versions of the Provisioning Centers Act and the Smoking Alternative Bills that failed to get through the legislature in the 2013-14 session. But advocates say the new versions are less patient-friendly than business-friendly. Click on the link to get the lowdown on the legislature's medical marijuana shenanigans.
Nebraska Medical Marijuana Initiative Could Be Coming. Families who don't trust the legislature to act are preparing to push for action through the initiative process. Nebraska Families 4 Medical Cannabis says it won't make a final decision until next month, but is exploring its options. Another, NORML-affiliated state group is already working on a medical marijuana initiative signature-gathering campaign, but said it could merge efforts.
Heroin
White House Focuses On Heroin. The White House announced today an initiative aimed at reducing heroin use by pairing public health and law enforcement in an effort to shift the focus from punishing addicts to treating them. The plan will pair drug intelligence officers with public health officials to increase epidemiological knowledge about heroin use. The plan is being criticized by some reform advocates. Look for a Chronicle feature story later this week about the initiative and the critique.
International
Peruvian Coca Farmers Take Financial Beating from Eradication, Start to Fight Back. Peru has eradicated more than 210 square miles of coca crops this year, winning kudos from the US, but impoverishing thousands of coca farmers and their families who have lost their livelihoods. Government eradicators are manually destroying the crops in the field. "This is what we live off," said one farmer, surveying what's left of her family plot after eradication. The Peruvian government says some 42,000 families received financial help or support with alternative crops last year, but another 53,000 affected families did not. Grower anger is rising, with a July protest by 5,000 people in Ciudad Constitution ending with one farmer killed by police and 23 wounded. It was the first violent cocalero protest since 2012.
South Australia Bans Synthetic Cannabinoids. State Attorney-General John Rau has added two new psychoactive substances, a pair of synthetic cannabinoids, sold as Full Moon and Sinsence, to the state's list of banned substances. The move comes after reports of deaths and other adverse effects.