The Memphis police officer who was shot and killed last Saturday night died after approaching a vehicle and interrupting an apparent marijuana transaction. Officer Sean Bolton was shot in the head during the incident and died that same evening.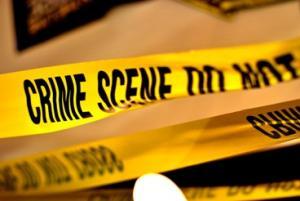 Officer Bolton becomes
the 37th person to die in US domestic drug law enforcement operations so far this year
. All the others are civilians, except for a pair of Mississippi police officers killed in April in a traffic stop turned drug search.
At a Sunday press conference, Memphis Police Chief Toney Armstrong said Officer Bolton saw a vehicle parked illegally, pulled in front of it, and turned on his spotlight. As Bolton approached, a passenger got out and fought with Bolton, then shot him.
"After inventorying the suspect vehicle, it was found that Officer Bolton apparently interrupted some sort of drug transaction," Armstrong said, noting that police found a digital scale and 1.7 grams of marijuana. "We're talking about less than 2 grams of marijuana. We're talking about a misdemeanor citation. We probably would not have even transported for that."
That such a seemingly petty offense resulted in an officer's death galled the police chief.
"You gun down, you murder a police officer, for less than two grams of marijuana," he said. "You literally destroy a family. Look at the impact this has had on this department, this community, this city, for less than two grams of marijuana."
But for someone on parole, getting caught with even a little weed could have serious consequences. The man who police have identified as the suspect, 29-year-old Tremaine Wilbourn, was on parole after serving a 10-year sentence for armed robbery. Now he's back behind bars, awaiting trial for murder.