A California game warden shot and killed a suspected marijuana grower during a raid early this morning at a federal wildlife refuge near Elk Grove. The as-yet-unidentified man becomes the 22nd person to die in US domestic drug law enforcement operations so far this year.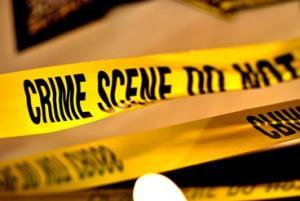 According to the
Sacramento Bee
, citing law enforcement sources, a team composed of agents from the state Department of Justice Mountain and Valley Marijuana Investigation team, the Sacramento County Sheriff's Office, and the Department of Fish and Wildlife game warden hit a suspected marijuana grow just after sunrise.
Raiders approached the patch from several different angles, and one of the teams confronted the grower, who police said was armed.
"The man was armed and pointed his weapon at the officers," said state Department of Justice spokeswoman Michelle Gregory. "He was told to lower that weapon but did not comply."
"There was a mortal threat to one of the officers by the armed suspect," said Fish and Wildlife spokesman Captain Patrick Foy.
The man was pronounced dead at the scene by paramedics.
There's no word on whether any of the law enforcement personnel were wearing body cameras that could verify their accounts. There were apparently no other witnesses.