A national poll and two state polls have majorities for marijuana legalization, a South Dakota initiative would treat alcohol and tobacco like marijuana, Indonesia appears set to execute three foreign drug offenders, and more.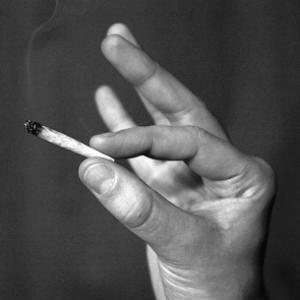 Marijuana Policy
Fox News Poll Has Majority Support for Legalization Nationwide For First Time. Some 51% of Americans now support legalizing marijuana, according to a new Fox News Poll. This marks the first time a Fox News poll has reported a majority for legalization, but is up just one point from last year's Fox News poll, which had 50% support.
Michigan Poll Has Bare Majority for Legalization. A new Marketing Resource Group poll has support for legalization at 51%, with 45% opposed. The poll comes as several state groups are laying plans for a 2016 legalization initiative.
Ohio Attorney General Rejects Legalization Initiative Summary. Attorney General Mike DeWine last Friday rejected the ballot summary for a proposed 2016 legalization initiative backed by former Libertarian gubernatorial candidate Charlie Earl. The initiative is a response to the Responsible Ohio initiative, which would set up a 10-grower monopoly on commercial marijuana growing.
Rhode Island Poll Has 57% for Legalization. A New Public Policy Polling survey has support for legalization at 57%. The poll comes as the legislature considers bills that would legalize or decriminalize the herb.
South Dakota Initiatives Would Regulate Alcohol and Tobacco Like Marijuana. A pair of activists calling themselves Consistent South Dakota have crafted two initiatives that would criminalize the sale of alcohol and tobacco. "The state should not benefit from the transfer of two deadly drugs, while punishing the transfer of benign herbs," the group said. Legislators in Vermont have pulled a similar form of political ju-jitsu by introducing a bill to that effect.
Medical Marijuana
New York Now Accepting Applications for Medical Marijuana Licenses. The state Department of Health announced today that it is accepting applications from entities that want to register to grow or distribute medical marijuana. The state expects to announce the companies selected by July.
Washington Governor Signs Bill Folding Medical Marijuana Into Legal Marijuana System. Gov. Jay Inslee (D) last Friday signed into law Senate Bill 5052, which attempts to regulate the state's previously unregulated medical marijuana system and bring it into harmony with its legal marijuana system. The bill creates a voluntary registry system for patients that would allow them to possess more marijuana than others and face lower taxes. It will also eliminate the "collective gardens" that currently supply thousands of patients, although it will allow "cooperative gardens" for no more than four patients. Some collective gardens will be allowed to continue; they will be given priority in licensing if they have been good citizens.
Synthetic Drugs
Illinois Senate Approves Bill Targeting Synthetic Drugs. The Senate last Friday approved Senate Bill 1129, which attempts to go after synthetic drugs by targeting whole classes of synthetic cannabinoids and stimulants instead of individual formulations. The bill now heads to the House.
International
British Cannabis is Safer Than Alcohol Party Issues Manifesto. CISTA is running 32 candidates in the forthcoming elections on a pro-marijuana legalization platform. Its manifesto calls for a regulated marijuana market and a fundamental review of British drug policy.
Indonesia Announces Looming Execution of Three Foreign Drug Offenders. The Indonesian government announced Saturday that it will shortly execute two Australians and a Filipina for drug trafficking offenses. Six other foreigners are also on death row for drug offenses. The pending executions are moving forward despite intense international efforts to get the Indonesian government to reconsider.