Cops, cocaine, and corruption, from Florida to Texas to California to Michigan. And some crooked jail guards, too. Let's get to it: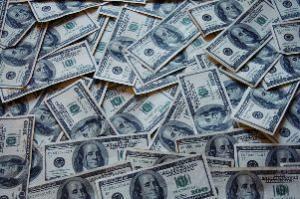 In Punta Gorda, Florida,
a Charlotte County sheriff's deputy was fired last Friday
after an internal affairs investigation revealed he bought drugs and traded them for sexual favors. Deputy Elio Santana would buy cocaine while in uniform and driving his squad car, and the investigation found at least some of it was used to pay for sex.
In Pendleton, Indiana, a local jail guard was arrested last Wednesday on charges he smuggled marijuana into the Pendleton Correctional Center. Laura Whitinger, who has been on the job less than a year, faces charges of trafficking with an inmate, possession of marijuana and dealing a controlled substance.
In Yuba City, California, a Yuba City police officer was arrested last Wednesday on federal charges he was involved in cocaine trafficking. Officer Harminder Phagura, 35, and his brother, Gursharan, 39, were both arrested in an investigation that targeted the brother, but that also implicated Harminder, who is accused of passing on sensitive law enforcement information to his brother. They are both charged with conspiring to possess a controlled substance with intent to distribute and use of a communications facility in drug trafficking activity.
In Detroit, three Detroit narcs were indicted last Wednesday for allegedly setting up drug deals while in uniform and making fake traffic stops to rip off suspected drug dealers. Lt. David "Hater" Hansberry and Officer Bryan Watson face charges of possession with the intent to distribute more than five kilograms of cocaine, while Officer Arthur Levells faces one count of conspiracy to distribute cocaine.
In Rio Grande City, Texas, a Rio Grande City narc was arrested last Saturday on charges he was involved in a cocaine deal. Noel Pena, a narcotics investigator and member of the Starr County HIDTA Task Force, is charged with conspiracy to possess with intent to distribute more than 10 pounds of cocaine. He was busted by the Homeland Investigations division of US Customs and Immigration Enforcement.
In Dover, Delaware, a former state prison guard was sentenced last Friday to 4 ½ years in state prison for plotting to smuggle marijuana and cellphones into the Vaughan Correctional Center. Darryl West, Jr. had earlier pleaded guilty to manufacturing, delivering or possession with the intent to deliver a controlled substance with an aggravating factor, promoting prison contraband and second-degree conspiracy. He went down after authorities found a quarter pound of pot, $700, and two new cellphones in his vehicle in the prison parking lot.