More cops with pill problems, more jail and prison guards in trouble for drug smuggling and selling. Just another week on the drug war corruption front. Let's get to it: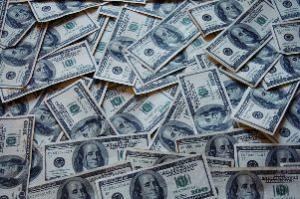 In New Castle, Pennsylvania,
a Lawrence County jail guard was arrested last Monday
on charges he sold drugs to an undercover informant while in uniform. Michael Llewellyn, 29, is charged with twice selling prescription pain relievers to the snitch, including once in the parking lot of the jail while he was on a break at work.
In Lumberton, North Carolina, a Red Springs police officer was arrested last Friday on what amount to doctor-shopping charges. George Thomas Wright Jr., 48, allegedly went to doctors in four different counties seeking hydrocodone prescriptions. He charged with obtaining a controlled substance by fraud, trafficking opiates and trafficking by possessing opiates. He is free on $25,000 bond. He's on unpaid leave.
In Brentwood, North Carolina, a county jail guard was indicted Monday on charges he provided morphine to an inmate. Dennis Verill, 65, had been fired earlier after an internal investigation. It's unclear what the precise charges are.
In Woburn, Massachusetts, a state prison guard was arrested Tuesday for allegedly smuggling heroin and cocaine into the Souza-Baranowski Correctional Center in Shirley. Brandon Beach, 30, went down after authorities at the maximum security prison smelled marijuana and started an investigation. That led to a traffic stop in which Beach was caught with cocaine, heroin, marijuana, alcohol, and cigarettes. He is charged with trafficking heroin and cocaine, and at last report, was being held on $5,000 cash bail.
In Phoenix, a former Phoenix police officer was sentenced last Friday to nearly four years in prison for stealing drugs from the police department's evidence room. William McCartney, 40, had pleaded guilty in June to one count each of fraudulent schemes (?) and theft after originally being hit with 40 counts, including evidence tampering, theft, and drug possession. McCartney went down after a 2011 audit found that drugs like oxycodone had been replaced by over-the-counter medications and the evidence pointed to him.