A deputy US marshal goes gangster, more prison and jail guards get in trouble, and another pain pill-peddling police officer goes to prison. Just another week in the drug war. Let's get to it: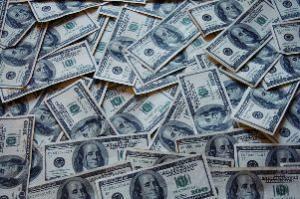 In Yuba City, California,
a deputy US marshal was charged last Wednesday
with stealing 24 pounds of marijuana in the guise of a drug raid. Deputy US Marshal Clorenzo Griffin and two other men intended to sell the marijuana, prosecutors said. He went down after a California Highway Patrol officer saw his vehicle run a red light shortly after the robbery and pulled it over. Griffin and the two others are charged with robbery, possessing and distributing marijuana, and brandishing a firearm while committing a crime.
In Terre Haute, Indiana, a former federal prison guard was charged last Wednesday with smuggling drugs into the federal prison there. Edward Tunwar, 54, is accused of providing an inmate with heroin and a cell phone. He is charged with distribution of a controlled substance and two counts of providing contraband in prison.
In Grand Rapids, Michigan, a Kent County jail guard pleaded guilty Monday to charges related to a marijuana butter distribution ring among jail guards. Sgt. Timothy Bernhardt, a 22-year veteran, copped to a single charge of maintaining a drug house. In return he must testify against his fellow officers. Another jail guard accepted an identical plea deal last week. Two other jail guards still face charges.
In Wilkes-Barre, Pennsylvania, a former Hughestown Borough police officer was sentenced last Thursday to 2 ½ years in federal prison for peddling pain pills. Robert Evans Jr. admitted to selling hundreds of the pills while in uniform and on duty. It's not clear what the formal charge was, but he's also looking at three years on probation once he is released.
In Louisville, Kentucky, a former prison guard was sentenced Monday to no jail time in a case where he supplied drugs to female inmates in exchange for sex. James Johnson, 54, had faced numerous charges, but accepted a plea deal to charges of sexual abuse, trafficking a controlled substance, and official misconduct. He got seven years of probation and a diversion program.