There's a national "vote medical marijuana" campaign, Colorado won't ban edibles, the Florida initiative appears to be in trouble, Massachusetts patients can start registering, and more. Let's get to it: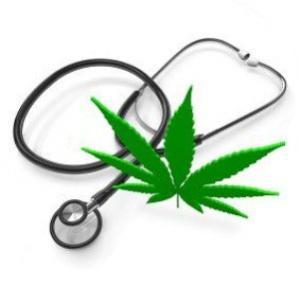 National
On Sunday, Americans for Safe Access launched a "Vote Medical Marijuana" campaign. The medical marijuana defense and advocacy group aims to educate voters ahead of next month's elections with a new 30-second online TV advertisement that aired on Sunday cable news programs in Detroit, Philadelphia, South Florida, and Washington state. The campaign also includes an interactive online voters' guide at VoteMedicalMarijuana.org. Check it out at the links.
California
Last Friday,the bell tolled for San Jose dispensaries. There is about to be a dramatic decrease in access to medical marijuana in San Jose. The city had up to 80 dispensaries this summer, but only six have permits, which means that as of last Friday, the rest must shut down. Forty-seven more have filed for permits, but 20 have been denied and 20 more remain under review. The move comes after the city passed a strict new dispensary ordinance earlier this year. An effort to challenge it with an initiative came up short.
On Tuesday, the Costa Mesa city clerk certified an initiative for the ballot. The Act to Restrict and Regulate the Operation of Medical Marijuana Businesses (ARRO) gathered well over the number of signatures necessary to make the ballot in a special election. That could be avoided if the city council approves the ARRO at its November 18 meeting. The initiative would allow up to eight dispensaries in the city.
Colorado
On Monday, the health department backed away from a proposal to ban most edibles. The Department of Public Health and Environment had told state regulators they should ban most edibles, but backed away from that idea after a firestorm of criticism.
Florida
Last Thursday, another poll had the Florida initiative coming up short. A new Tampa Bay Times/Bay News 9/UF Bob Graham Center poll had the Amendment 2 medical marijuana initiative at 48% of the vote with 44% opposed and 7% undecided. Because the initiative is a constitutional amendment, it needs 60% to win. This is just the latest in a series of polls showing the initiative failing to reach that mark. Click on the link for more poll details.
Guam
On Monday,a judge dismissed a lawsuit seeking to block the vote on a medical marijuana initiative. A US district court judge has dismissed a lawsuit challenging next month's vote on a legislative medical marijuana initiative. Attorney Howard Trapp had sued to block the vote last month on the grounds that a "legislative submission" was illegal under Guam law, but the judge dismissed the lawsuit, saying that Trapp didn't have legal standing to bring it.
Massachusetts
Last Friday, the health department announced that patients can now register for state ID cards. Patients need to get them by February 1; after that date, unregistered patients will have no legal protections.
Missouri
On Tuesday, the health department announce it is about to begin taking applications to grow low-THC, high-CBD medical marijuana. People who want to grow high-CBD, low-THC marijuana for medical purposes under a new state law can begin submitting applications to the state Department of Health beginning November 3. The state will license two growers, and the window for applications is 30 days. The growers must operate as nonprofits and must produce marijuana that is less than 0.3% THC.
Oregon
Last Thursday, a circuit court judge ruled local governments can ban dispensaries. In a case brought by the town of Cave Junction, Judge Pat Wolke ruled that nothing in the state's dispensary law or another law enacted last year that let localities impose yearlong dispensary moratoriums bars them from instituting outright bans. State city and county associations had argued strenuously that local governments had that ability.
[For extensive information about the medical marijuana debate, presented in a neutral format, visit MedicalMarijuana.ProCon.org.].