A new Maine legalization group lays out its vision, take your medical marijuana card when you go to Nevada next year, asset forfeiture gets ripped by USA Today, the New York Times takes a look at a questionable law enforcement practice, and more. Let's get to it: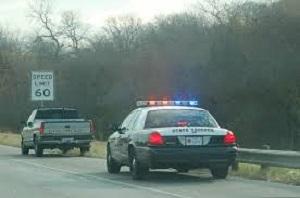 Marijuana Policy
New Maine Legalization Group Wants Home Grows, Social Clubs. Calling itself Legalize Maine, a new group has emerged with a plan to free the weed there. Group organizer Paul McCarrier said his plan is "home grown" -- a jab at the Washington, DC-based Marijuana Policy Project (MPP), which has been laying the groundwork for statewide legalization there for the past several years -- and would allow for home cultivation, the use of marijuana in social clubs, and an 8% tax on sales. MPP has not released details of what it will propose for the 2016 ballot, but its local initiatives in the state did not address home cultivation or allow for social clubs. Click on the link to read more detail on the Legalize Maine plan.
Medical Marijuana
Iowa Pharmacy Board Punts on Reclassification. The Board has decided to defer a decision on whether to reclassify marijuana from Schedule I to Schedule II under state law until its January meeting. The Board could have decided at its Wednesday meeting to recommend to the legislature that marijuana be rescheduled after a public hearing Monday, but while it said marijuana does have medical use, it also worried that it has high abuse potential. The board was (in)acting on a petition from Des Moines medical marijuana activist Carl Olsen.
Nevada Will Honor Medical Marijuana Cards from Other States. Once dispensaries begin to open in the state next year, people holding medical marijuana recommendations from other states will be able to purchase marijuana there.
Asset Forfeiture
Civil Asset Forfeiture Should "Go Away," Says USA Today. USA Today has joined the growing ranks of newspapers calling for state and federal civil asset forfeiture reform. In a Wednesday editorial, the country's third-largest daily circulation newspaper said asset forfeiture had come "unmoored" from its original intent of taking the profit out of crime and now appeared like something "one might expect in a banana republic, not the United States." The newspaper called for action on pending federal asset forfeiture reform bills and ended its editorial thusly: "Civil asset forfeiture is government at its absolute worst -- intimidating helpless citizens for its own benefit. It needs to go away."
Law Enforcement
New York Times Examines ATF Fake Drug Stash House Rip-Off Stings. The Times turns a jaundiced eye to the Bureau of Alcohol, Tobacco and Firearms' (ATF) use of imaginary stash-house stings, where undercover agents entice people into participating in what they thought were robberies of drug stash houses, only to be arrested and imprisoned, sometimes for decades. The newspaper notes that although most of the stings have survived legal challenges, some federal judges are now throwing out such cases. One federal judge in Los Angeles threw out a case earlier this year, citing "outrageous government misconduct" with the ATF "trawling for crooks in seedy, poverty-ridden areas -- all without an iota of suspicion that any particular person has committed similar conduct in the past." Almost all of the people wrapped up in the stings have been brown or black. Clarence Walker has covered this issue for the Chronicle here and here.
International
Argentina As Latin America's Newest Drug Trafficking Hub. Argentina is emerging as a new drug trafficking hub, according to this analysis in World Politics Review. Author Benoit Gomis points to a number of factors ranging from geography to the size of the Argentine drug market, as well as infiltration by regional drug operations, weak law enforcement, and corruption. Gomis suggests one thing Argentina can do is emulate its neighbor Uruguay, which legalized marijuana last year in a bid to undercut the drug trade. Click on the link to read the whole thing.