Special to Drug War Chronicle by Clarence Walker, [email protected]
Part I of a series on the ATF's Operation Gideon, targeting inner city "bad guys" with drug house robbery stings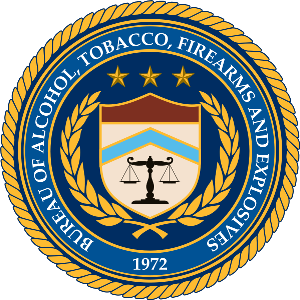 Early in May, a panel of judges from California's 9th US Circuit Court of Appeals
denied petitions
for an "en banc" hearing that would have allowed the full court to consider overturning long prison sentences for four would-be robbers seduced by an informant into believing they were about to rip-off a stash house loaded with drugs.
The stash house was fictional, those drugs never existed, and the brains behind the plot were not criminals, but federal agents.
The denial of the petition was not a unanimous decision, and it revealed deep fissures on the appeals court. Dissenting judges argued that the practice of enticing poor young men into robbing stash houses raised questions not only of fair play, but also of constitutionality. The dissenters were particularly concerned that federal agents targeted primarily minority neighborhoods filled with desperate, unemployed young men tempted by the lure of fast cash.
"The sting poses questions of whether the government intentionally targets poor minority neighborhoods, and thus, seeks to tempt their residents to commit crimes that might well result in their escape from poverty," Justice Stephen Reinhardt wrote in a blistering dissent. He also called it "a profoundly disturbing use of government power that directly imperils some of our most fundamental constitutional values."
The case involved four Phoenix men -- Cordae Black, Kemford Alexander, Angel Mahon and Terrance Timmons -- who were convicted in 2010 on charges of conspiracy to distribute more than five pounds of cocaine, as well as federal firearms charges, for a fake drug rip scheme set up by the Bureau of Alcohol, Tobacco and Firearms (ATF). All four are now serving prison sentences of 13 to 15 years.
Even though federal appeals court judges have joined defense attorneys in calling the ATF drug rip schemes "outrageous conduct," they are not an anomaly, but are instead part and parcel of ATF's Operation Gideon, a nationwide program. The ATF, federal prosecutors, and the Phoenix police said a press release announcing a pilot sweep that rolled up 70 people, including Cordae Black and his crew, that Gideon "involved the deployment of some of ATF's most experienced undercover operatives to team with local agents and police investigators by conducting sting investigations involving violent home invasion crews."
According to a USA Today investigative report, as of last year, the feds had already locked up more than a thousand people who its agents had enticed into conspiracies to rob fake drug stash houses. And it's not just the AFT. The DEA often uses the fake drug rip-off schemes, as well.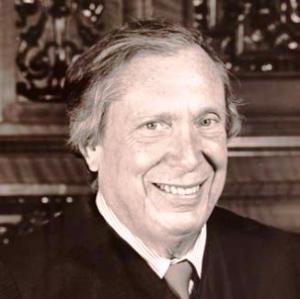 The argument at the 9th Circuit in the Phoenix case centered on entrapment and whether ATF agents illegally enticed the defendants into the crime through "outrageous government conduct" beyond that allowed by
entrapment doctrine
.
Relying on the US Supreme Court's 1973 ruling in US v. Russell, where the court upheld such schemes if the defendant showed a predisposition to commit the offense, 9th Circuit Judges Susan Graeber and Raymond Fisher rejected claims of entrapment and outrageous conduct by the agents, and argued that the reverse sting was within legal boundaries of law enforcement tactics, which includes officers working undercover to infiltrate criminal organizations.
Fisher and Graeber said the agents' actions were reasonable when they offered the men the opportunity to make money by committing a drug robbery. The pair also held the defendants failed to show they lacked "predisposition to commit the offense."
That provoked a sharp retort from a second dissenter as well, Judge John T. Noonan.
"Today our court gives approval to the government tempting people in the population at large currently engaged in innocent activity, and leading them into the commission of a crime, which the government will then prosecute," he wrote.
It's not just the 9th Circuit. Fake drug stash operations that only target inner-cities have ignited a firestorm of controversy, including other caustic remarks from the federal bench.
"There is a strong showing of potential bias in the robbery stings," US District Court Judge Rueben Castillo wrote in an order last year. Castillo noted that since 2011, federal agents have used such stings to lock up at least 26 people in the Chicago area -- and that all of them were either black or Hispanic.
Federal officials retort that they are not engaging in selective prosecution based on race, but are going where known felons often commit violent home invasion-type drug robberies.
But defense attorneys argue that the operations target people who weren't doing anything, entice them with visions of easy wealth, set them up, and then throw the book at them.
"What the ATF is doing is basically targeting low-level criminals for high-level crimes," said attorney Tara Loveland, who is representing Cordae Black on appeal.
The case against Black and his codefendants raises serious questions about racial profiling. According to evidence introduced at the original trial -- and subsequently heard again at the re-hearing (via the appellate brief) -- ATF Agent Richard Zayas had a paid informant travel from Miami to Arizona to find "bad guys" in a "bad part of town."
That prompted Judge Reinhardt to say that Zavas' instructions obviously meant the informant should recruit people from minority communities. The targeting of the fake drug house robbery scheme was a practice "that creates the appearance of selective prosecution based on race and wealth inequality," he said.
"It is a tragedy when ATF has to drum up a crime that didn't exist," attorney Eugene Marquez, who represented Cordae Black at trial, told the Chronicle.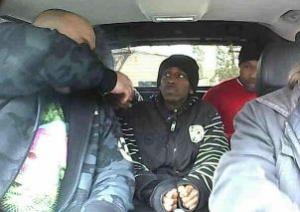 Defense attorneys who represented the defendants on appeal argued that "fake drug stings initiated by ATF amount to entrapment because there were no drugs -- and none of the defendants would have agreed to participate had it not been for a paid snitch and the ATF's scheme of enticing the men to arm themselves with weapons to rip-off a large quantity of drugs that automatically brings severe mandatory prison sentences."
"Our defense was outrageous conduct and sentencing entrapment," Marquez explained.
But 9th Circuit majorities weren't listening to the defense attorneys. In a separate ruling, they reiterated their original decision denying defense counsel's motion to overturn the original convictions.
"There is no bright line dictating when laws enforcement conduct crosses the line between acceptable and outrageous," Judge Raymond C. Fisher wrote for the majority. Outrageous government conduct can only occur when government agents engineer and direct a "criminal enterprise from start to finish -- or creating new crimes merely for the sake of pressing criminal charges," he argued.
Judge Reinhardt again dissented.
"In this era of mass incarceration, in which we already lock up more of our population than any other nation on earth, it is especially curious that the government feels compelled to invent fake crimes and imprison people for long periods of time for agreeing to participate in them -- people who but for the government's scheme might not have ever entered the world of major felonies," Reinhardt wrote.
If getting set up and convicted in a sting weren't bad enough, the defendants also got hit with longer sentences based on the imaginary amounts of drugs that were going to rob. Marquez explained that his client, Cordae Black, was hit a 10-year mandatory minimum because the ATF pretended the imaginary drug house had more than five kilos of cocaine in it.
But while jurists and defense attorneys grumbled, the ATF was pleased with its handiwork.
Arizona ATF agent Thomas Mangan welcomed the convictions of Black and his partners, as well as appeals court rulings upholding them. The stings had resulted in over 70 Arizona arrests, and the crew had "ample opportunity to back out, but had remained committed to carry out the robbery until they were arrested," he said in the Operation Gideon press release.
While court-approved enticement has a lengthy pedigree in this country, so does "outrageous government conduct" that can take it over the line into entrapment. A classic case is that of legendary automaker John Delorean, who was acquitted of cocaine conspiracy charges in 1984, even though prosecutors had Delorean on videotape wisecracking and saying that the cocaine stuffed inside a suitcase was "good as gold."
But Delorean's attorney was able to convince the jury that the FBI had leaned on a convicted drug smuggler, James Hoffman, to draw Delorean into a trap, complete with thinly-veiled threats if Delorean backed out of the sting.
"Without the government there would be no crime," Delorean's attorney told the jury.
Taking Down the Phoenix Crew
Putting together a fake drug robbery stings is like assembling the cast of a gritty crime drama. The Phoenix reverse sting worked against Cordae Black and his eager crew in typical take-down fashion. ATF agent Richard Zayas recruited a paid informant to frequent seedy bars and diffferent places in the "bad part" of town -- to find receptive players to rip-off a drug house. Zayas's informant met Shaver "Bullet" Simpson, a big-talking guy ready to play.
Zayas's informant duped Simpson into believing he had a friend with information on a stash house filled with drugs worth thousands of dollars. Simpson boasted he could find some tough-ass homies to do the job. Agent Zayas reminded Simpson that everyone involved with the plot must keep their mouths shut, and not talk about what goes down.
"My people straight," Simpson replied. "I hate snitchers."
Following the informant's meeting with Shaver Simpson, he introduced "Bullet" to undercover ATF Agent Richard Zayas, who fronted himself off as a disgruntled drug courier interested in having someone rob a dope house owned by Zayas's supposed cartel's connections. Zayas informed Simpson that Simpson's homeboys would need the "balls to do it because this ain't no easy lick."
Simpson then posed a question to Zayas: "My goons want to know whether they need to kill the people in the house."
Zayas responded nonchalantly that he "didn't care what they did as long as they took care of business."
Hooked like a fish, Simpson swallowed the bait, "Don't worry Daddy," he told Zavas. You got a real Jamaican (expletive), that's my family business; it's where I worked; I got this shit down to a science, man."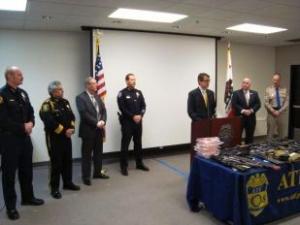 The trap was set. Shaver Simpson, the braggart, strangely, didn't show up for the showdown. But the work crew did. Once Cordae Black, Terrence Timmons, Kemford Alexander and Angel Mahon showed up at the designated meeting spot, the ATF agents and local police took the hapless crew down with guns drawn. A search of their vehicles produced four loaded weapons (which, according to the appellate brief, Zava insisted the crew have with them).
Despite Simpson's bravado about not being a snitch and hating such creatures, he pounced on the first opportunity to become one by testifying against his four homies. Still, at trial, Simpson accused ATF agent Richard Zayas of pressuring him to quickly find as many guys he could find to pull off the robbery.
Same Sorts of Cases, Different Results
In another Operation Gideon case, Chicago native William Alexander, a street-level crack dealer and beauty school dropout, got stung in a fake drug robbery on February 23 2011, along with his cohorts Hugh Midderhoff and David Saunders. All three were convicted of possession with intent to deliver five or more kilos of cocaine, along with firearms charges. To win a new trial, Alexander's lawyer argued on appeal that ATF's systematic strategy of sending informants into "bad parts of town" to recruit "bad people" meant that racial profiling played a vital role in Alexander's case.
His appeal brief noted that in the 17 stash house robbery stings prosecuted in the Northern Illinois Federal District since 2004, blacks were disproportionately represented. Of the 57 defendants, 42 were black, eight Hispanic, and seven white.
His appeal was denied -- because he couldn't show that the ATF and prosecutors intended racially disparate outcomes.
"To establish discriminatory intent, Alexander failed to show the decision makers in (his) case acted with discriminatory purposes -- and that the Attorney General and US Attorneys has broad discretion to enforce federal criminal laws," the appeals court held.
Antuan Dunlap and his heavily-armed posse-mates, Cedrick Hudson and Joseph Cornell Whitfield, had better luck. They were released from jail in an ATF drug house rip-off scheme when California US District Court Judge Otis Wright ruled the ATF crossed the line into entrapment.
Prosecutors had argued that Dunlap "manifested his propensity to commit robberies" by claiming to have engaged in similar activities in the past, and thus, "the defendant's words justified the reverse sting."
But in a 24-page stinging rebuke, the angry judge said the ATF engaged in "outrageous conduct" by enlisting people in "made-up crime" just so they could bust eager volunteers in drug stings. "Society does not win when the government stoops to the same level as the defendants it seeks to prosecute -- especially when the government has acted solely to achieve a conviction for a 'made-up' crime, Wright wrote. He also noted that such tactics "haven't brought down the crime rate nor taken drugs off the streets."
But the ATF and DEA fake drug rip-off schemes remain in full-swing across the nation despite the brewing controversy over tactics some defense attorneys and jurists regard with loathing. If the Justice Department will investigate whether the stings are aimed disproportionately at minority communities remains to be seen. Meanwhile, the Phoenix crew sits in federal prison, while their attorneys plan an appeal to the US Supreme Court.
Next in the series: ATF's Deadly Takedown in Fake Drug Robberies.